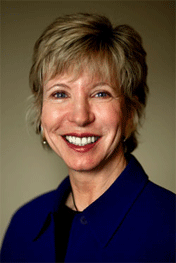 KAREN IGNAGNI

PRESIDENT AND CEO OF AMERICA'S HEALTH INSURANCE PLANS (AHIP)
DATE OF BIRTH: Dec. 1953
EDUCATION: B.A., Providence College; M.B.A., Loyola College.
Career Path: Ignagni's early career included positions at the Department of Health and Human Services and the Senate Labor and Human Resources Committee and as director of the AFL-CIO's department of employee benefits. In 1993, Ignagni became president and CEO of the American Association of Health Plans (AAHP), which merged with the Health Insurance Association of America (HIAA) in 2003 to become AHIP.
Role in Health Care Reform, 1993-1994: Initially at AFL-CIO, Ignagni became head of AAHP in September of 1993 and coordinated the organization's opposition to President Bill Clinton's legislation.
Why She's a Player Now: AHIP represents insurance companies that cover over 200 million Americans. The organization spent $7.1 million lobbying the federal government in 2006 and has released its own health reform proposal. It has also stated its willingness to drop preexisting condition exclusions and make other changes in exchange for a requirement that everyone has insurance.
Quote: "Not only are we very receptive [to reform], but we've already offered some very specific reform proposals. And the reason for that is more than three years ago our board had conversations about this year, 2009, being the year for health care reform. And they wanted to take a leadership role and make sure that we were not reacting to other proposals, that we did our due diligence, we understood the problems and offered solutions and took some leadership." (Kaiser Health News, Jan. 8, 2009)
Read about the other 'Players'.