CVS Health will pay refunds to about 11,000 women whom it accidentally charged co-payments for generic prescription birth control – a violation of the federal health law – due to a price coding glitch affecting Maryland, Virginia and the District of Columbia.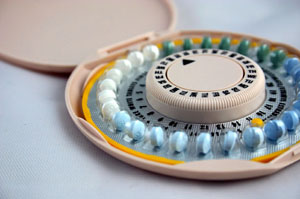 The company found that the charges resulted from an error that affected people covered by a single plan, CVS spokeswoman Carolyn Castel said in an email.
That plan was offered through CareFirst BlueCross BlueShield, which operates in Maryland, Virginia and Washington, D.C., according to California Democratic Rep. Jackie Speier's office.
Speier was contacted by CVS in response to concerns she had raised earlier this month, when a congressional staffer purchased generic prescription birth control and was charged a $20 copay.
The coding error was in effect for less than two months, according to the letter, which noted that the problem should be fixed by Sept. 26. The 11,000 affected customers are expected to receive refunds by the start of October.
"We are committed to assuring that our customers receive the pharmacy benefits that are available to them and apologize for any inconvenience this issue may have caused," Castel said in the email.
But it's unclear whether these 11,000 are the only customers affected by the error. Also in September, women from Speier's California district reported being charged copays, her office said. Those women would not be covered through a CareFirst plan.
CVS has not verified those complaints, Speier's office said, but if they are correct, customers other than the 11,000 identified could have wrongly been charged out-of-pocket costs. Speier's office will "continue gathering stories."
Copays for birth control pills often range between $10 and $35 per month, charges which can add up over time.
Generic prescription birth control is considered part of women's preventive care, which the health law mandates insurance plans cover without cost-sharing.