Among the most important questions involving the health-care overhaul are how seniors will be affected. Here are two of the biggest pocketbook issues.
When am I going to be able to start collecting benefits under the law's new long-term-care program?
Not anytime soon. Even if you were to start contributing to the Community Living Assistance Services and Supports (CLASS) program as soon as it's up and running — probably in 2012 — you wouldn't be able to begin collecting benefits until 2017 at the earliest.
The voluntary insurance program is intended to help offset some of the costs of long-term care and help people who have functional or cognitive disabilities stay in their communities rather than be institutionalized. It will pay out a cash benefit that will average at least $50 per day. The precise amount of the benefit will vary depending on someone's degree of disability.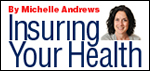 Unlike private long-term-care insurance, which may permit benefits to be used for home health care but cover few other home-related services, CLASS benefits will be able to be used in a variety of ways that would help people stay in their homes. Interior doors could be widened to accommodate a wheelchair, for example. The benefits could also be used to pick up part of the costs for nursing home care, if necessary.
People will be automatically enrolled in the CLASS program if their employers participate, although individuals can opt out. Premiums will be deducted from paychecks. There will be an alternative enrollment process for the self-employed and for those whose employers don't participate.
But in order to receive benefits, you must pay monthly premiums for at least five years. And the program is open only to people who have been employed for at least three of the five years that they've been paying premiums.
So if you don't work, whether because you're retired or are unable to work for some reason, the CLASS program is not going to help you.
Also, you can't enroll until the secretary of Health and Human Services spells out details about the benefit; that's expected by October 2012.
When will the Medicare prescription drug coverage gap close?
The coverage gap, or "doughnut hole," in which Medicare beneficiaries are responsible for paying 100 percent of their drug costs, won't close completely until 2020. But the gap starts closing this year, with $250 rebate checks sent to seniors whose drug spending lands them in the doughnut hole. An estimated 4 million beneficiaries will receive checks this year, according to the Department of Health and Human Services.
Some 380,000 checks have been mailed out already, according to HHS. Additional checks will be mailed monthly to beneficiaries after they enter the coverage gap.
Here's how the gap works in a standard Medicare Part D drug plan in 2010: After a $310 deductible, seniors pay 25 percent of the first $2,830 in total drug costs. Then they enter the doughnut hole, and must pay the next $3,610 completely on their own. After that, the plan kicks in again and the enrollee pays 5 percent of the costs.
Closing the gap doesn't mean that seniors get off the hook entirely: It means that the percentage of the costs that they're responsible for will gradually decrease from the current 100 percent to 25 percent in 2020. That's the same proportion of their drug costs that they pay before they reach the doughnut hole.
The gap will start to close next year, when seniors will get a 50 percent discount on brand-name drugs while they're in the doughnut hole, and a 7 percent discount on generic drugs. By 2016, seniors who reach the doughnut hole will pay 45 percent of brand-name drug costs and 58 percent of generic drug costs. And so on, until in 2020 they'll be responsible for 25 percent of drug spending overall until their drug costs are so high that they have to pay only 5 percent of the total.