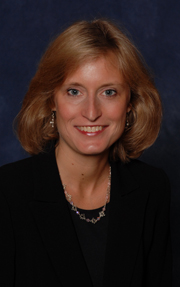 New York's newly-elected Democratic governor, Andrew Cuomo, is making headlines with his plan to trim New York's $53 billion Medicaid program – one of the most generous in the country – by importing a cost-cutting model used in Wisconsin. He's tapped Wisconsin's former Medicaid director, Jason Helgerson, to lead New York's Medicaid reform agenda. But that agenda is already attracting criticism from patient advocates, who claim Cuomo has given the state's health care union and hospital lobby too much control in leading his Medicaid Redesign Team.
Kaiser Health News reporter Aimee Miles talks to Courtney Burke, who directs the New York State Health Policy Research Center at the Rockefeller Institute, about Cuomo's plans for revamping the system. This is an edited version of her responses.
Listen to audio
Q: In his State of the State Address, Gov. Cuomo highlighted Medicaid as a major driver of New York's budget crisis, and he pointed out that the spending increases in the program are nearly double the rate of inflation. He also noted that New York spends more on Medicaid than any other state, but ranks 21st in terms of results. What's going on here?
A: I think what's happening in New York is happening in a lot of other states across the country. They are seeing an increase in their Medicaid enrollments because the economy is down. At the same time, because the economy is down, they've seen a decrease in their revenues. When they look at how they can better manage state finances, one of the largest areas that they find is the Medicaid program. And in New York, the Medicaid program is a particularly large part of the budget. It's about a third of the total state budget when you look at all funds, and it's a significantly large program in terms of total expenditures. It's estimated at about $53 billion this upcoming fiscal year. So it is a pretty big target when you're looking at how you control spending and costs within the state.
Q: Patient advocates are frustrated over Cuomo's decision to put representatives of New York's health care union and hospital lobby in charge of the new task force charged with finding ways to cut Medicaid spending. The Cuomo administration says that working with health industry players is more likely to win over lawmakers and move things forward, but consumer groups have accused Cuomo of letting special interests run the show. Can giving industry stakeholders this kind of control yield positive results?
A: Using an approach that involves providers that are affected by the cuts, I think is important. It is also very important to have the input of patients, because they are ultimately the ones that are affected by changes in the program. But using a process such as the one that New York is using – that models the Wisconsin approach by having the providers recommend where cuts should be made – [gives providers] a more vested interest in actually carrying out those cuts and participating in a more constructive way rather than a confrontational way. That being said, I know that the task force, the Medicaid Redesign Team as it's called here, has added patient groups, the main one being a group called Medicaid Matters, that represent sort of a range of different constituencies – most notably consumers who use the Medicaid program.
Q: Cuomo cited New York's Department of Health as a bloated bureaucracy. To what extent would consolidation of the department bring palpable improvements in cost and efficiency?
A: I think when Cuomo talked about the issue of a number of government agencies, he wasn't just talking about the Department of Health. He was talking about the different agencies that deal with health issues. It is a fairly disparate system where you have the Department of Health, which is the primary entity responsible for the Medicaid program, but then you also have a state office for aging, an office for persons with developmental disabilities, and an office for alcohol and substance abuse services, and an office of mental health. I think he's interested in seeing if there are ways that those offices can work together more efficiently and effectively to make services better for the people who are receiving them through these different agencies.
Q: In his State of the State address, Cuomo highlighted government consolidation and a pro-business approach as the pillars of his strategy for addressing New York's $10 billion deficit – but didn't outline an explicit plan of action. When it comes to reining in health care spending, what are the key details the administration still needs to address?
A. New York's health care system overall is different than other state's. We have a lot of academic medical centers in the state and we therefore serve as a place where a lot of doctors are trained and then they move elsewhere. There's also a lot of innovation and medical research happening in New York. And it does make the overall health care economy different than it might be if you looked at a different state.
Also, there's been a lot of attention focused on the Medicaid redesign team and a lot of what they're doing is supposed to focus on how you can change Medicaid rates to drive more efficiency and better quality within the health care system, and that certainly is very important. As they say financing drives form in health care, so you really do have to look at what you're paying for. But I think there probably are other things that would create a more business friendly environment in the state, but [Cuomo] did not outline them specifically during the State of the State.
Personally, I think that having more local health planning is an important part of making sure that communities can come together, because health care really is local in many senses. I'd be interested to see if they come out with some more details about how they might foster that in New York. They may look at trying to provide some regulatory and mandate relief to businesses as well. But of course this is just conjecture.