Updated at 3:20 p.m. 11/5/2013.
One of California's largest insurers said Monday that about 80,000 individual policy holders whose plans were set to expire Dec. 31 can keep them for three more months as part of an agreement with state insurance officials.
Blue Shield of California agreed to the extension after the California Department of Insurance threatened legal action, insurance company spokesman Steve Shivinsky said. The state argued that the company should have given a 180-day notice rather than 90 days, he said.
Shivinsky added, however, that the delay could cause significant confusion for consumers and affect their eligibility for subsidies if they eventually move to a policy on the state insurance marketplace.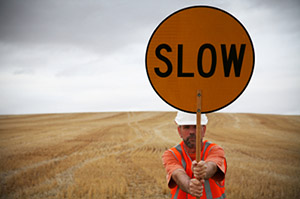 California Insurance Commissioner Dave Jones said Tuesday that Blue Shield failed to give consumers the required 180-day notice under the law and that consumers will "get additional time to decide what's best for them and their families."
Jones added that there are real benefits for people holding onto their policies for the additional three months. If everyone kept their policies until March 31, they would save a total of $28 million in premiums, he said.
The issue of policy cancellations in California and around the nation has fueled harsh criticism of President Barack Obama because of his earlier promise that people who liked their insurance plans could keep them. An estimated one million Californians are receiving cancellation notices, Jones said.
The termination notices have also caused frustration and anger among consumers, many of whom will face higher premiums in 2014. The administration and other supporters argue that the new plans will be more comprehensive, covering such benefits as maternity care, mental health treatment and prescription drugs.
Blue Shield originally sent cancellation notices to 119,000 policy holders in California because their individual plans didn't meet requirements of the health law. The consumers were told that they had to make a decision by the end of the year or they would be automatically enrolled in a recommended plan.
On Wednesday, the insurance company will begin informing 80,000 of those policy holders that they can hold onto their individual plans until March 31. If they choose to do so, they must notify the company by Dec. 6.
The extension only applies to policies under Blue Shield Life & Health Insurance Company, a wholly owned subsidiary of Blue Shield of California. The policies from that company are regulated by the state insurance department. The remaining individual policies being cancelled by Dec. 31 are under Blue Shield of California, which is regulated by a different state department and subject to requirements under the state's new insurance marketplace.
Jones said that the issue started over the summer, when the Department of Insurance determined that Blue Shield's new policy rates were too high and that the networks of doctors and hospitals were too narrow.
Blue Shield decided to move all of its policies from under the oversight of the Department of Insurance to the Department of Managed Health Care. That is what required a 180-day notice, he said. Jones added that insurance companies shouldn't be able to shop for regulators.
Blue Shield warned that those who decide to temporarily keep their policies could risk having to pay a deductible twice in one year and could miss out on tax credits available through the marketplace, Covered California.  
The latest change could create more uncertainty, Shivinksy said. "It is going to confuse consumers who are already having a hard time figuring out what to do," he said.
Blue Shield also warned that those who extend their policies and postpone purchasing plans through Covered California are likely to be healthy, which could increase premiums for everyone. The insurance marketplace needs young, healthy consumers to balance out older, sicker people.
Jones agreed that people who may be eligible for exchange subsidies should consider buying policies sooner rather than later. But he said that Blue Shield is steering many of its consumers into policies that are not through Covered California.
"For them to say this will be disaster for the exchange I think is disingenuous," he said.
Blue Shield of California Foundation supports KHN coverage of California.