Most CEOs at the largest and richest children's hospitals are paid more than $1 million in salary and benefits annually, an analysis of hospital tax records shows.
Including retirement payouts and bonuses, three CEOs collected $5 million or more in 2009, the most recent year for which compensation figures were available, public tax returns show. Three others received $2 million. In all, 22 of 25 CEOs collected at least $1 million.
Some CEOs received bonuses and perks more commonly associated with the private sector, including cars, first class travel, country club memberships and special retirement packages worth millions.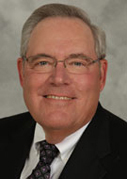 As the head of Children's National Medical Center in Washington, D.C., Edwin K. Zechman Jr., who retired in June, was "entitled" under his employment contract to take his spouse "on up to 7 trips per year for conferences," according to the hospital's tax return. The hospital said in a statement that Denise Zechman's "presence at national business and association meetings supported her ability to represent and advocate for the needs of children generally and for Children's National specifically with national child health and health policy advocates and leaders." Zechman received nearly $2 million in compensation in 2009, including the value of any trips on which his wife accompanied him.
The pay packages have continued to climb even as the economy has languished and millions of Americans struggle to pay their health care bills. For some, the generous compensation raises questions about the mission of children's hospitals, which operate as tax-exempt charities.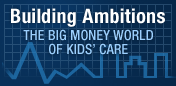 "Hospital CEOs, including those at children's hospitals, are among the most lavishly compensated executives in the nonprofit field," said Daniel Borochoff, president of the American Institute of Philanthropy, a charity watchdog group based in Chicago.
"These seven-figure CEO pay packages make it hard for nonprofit hospitals to justify their tax-exempt status," he added. "If hospital CEO compensation were more in line with other large nonprofits then there could be more funding for community benefits such as free or discounted health care or important medical research."
An advocacy group for nonprofit hospitals and other health care groups warned its members in 2009 that the pay packages were coming under increasing scrutiny from lawmakers and regulators. "Boards would be wise to streamline their executive compensation programs to make them less tempting targets," a report prepared for the Alliance for Advancing Nonprofit Health Care advised.
The report pointed to cars, bonuses, generous retirement payouts and country club memberships as also likely to attract criticism. "Many nonprofit organizations have been pressing their luck by imitating patterns in the for-profit sector," it noted.
In 2009, CEO compensation at the 25 largest independent children's hospitals ranged from a high of nearly $6 million to a low of $686,125, records show.
In all, CEOs collected more than $49 million, including deferred income and supplemental retirement awards, for an average of nearly $2 million each.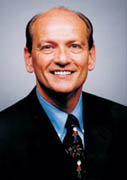 The highest compensated CEO was Randall L. O'Donnell of Children's Mercy Hospital in Kansas City. The longtime executive received compensation totaling $5,987,194, records show. The figure included a special payout based on his years of service of nearly $4.1 million. Excluding the payout, O'Donnell received $1.9 million.
O'Donnell earned the supplemental pay over a 15-year period, according to David Oliver, chairman of the hospital's compensation committee. In that time, O'Donnell transformed Children's Mercy from a small, local hospital with 159 beds to a children's care network with 314 beds, 20 regional clinics and more than 6,000 employees. "We are in fact a regional and at times national destination," Oliver said.
A spokesman for Children's Medical Center of Dallas also pointed to hospital growth numbers in defending CEO Christopher J. Durovich's compensation package. "Under Chris' exceptional leadership, Children's has become a world class pediatric health care organization, grown its total patient volume by 73 percent and created more than 2,000 new jobs," said the hospital's chairman, Robert A. Chereck.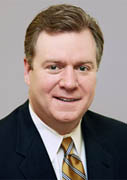 Durovich ranked among the highest-compensated CEOs in 2009 at $2.8 million, according to the hospital's tax return. That included $1,291,245 in deferred income. Chereck said Durovich's compensation arrangement was unique in that half of his potential earnings are contingent on the hospital meeting selected goals. "We expect exceptional performance from our chief executive officer. When we get it we expect to pay for it," Chereck said.
Hospital officials say CEO compensation reflects the size and complexity of modern children's hospitals with operating budgets of up to $1 billion in some cases. They add that their pay is set by independent committees and often reviewed by outside benefits consultants.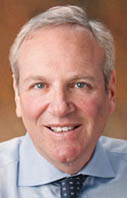 "It's a very rigorous process," said Steven M. Altschuler, CEO of Children's Hospital of Philadelphia, whose total compensation is about $2 million annually. "I think our results speak for themselves. We've had a very good financial performance."
Under Altschuler, CHOP has more than doubled in size in the last decade and expects to report $1.8 billion in revenue this year. "Charity or no charity, it is certainly a complex business that has to be run here," said the 57-year-old physician-executive.
The pay packages of children's hospitals' CEOs rank among the top of nonprofit organizations, records show. In some cases, they are more generous. The head of the American Red Cross, Gail J. McGovern, is paid about $450,000 annually. That charity has a $3.3 billion budget.
Pay isn't always linked to size. Children's Hospital/Medical Center in Akron, Ohio, ranked 22nd in revenue in 2009, taking in $435 million. Its president, William H. Considine, was the 7th-highest paid CEO.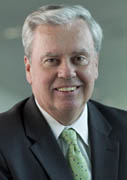 Considine's total compensation package was $5.1 million. That included a special payout of nearly $4 million based on years of service. Excluding the payout, Considine received nearly $1.6 million. The hospital also paid for a country club membership and car for Considine, but declined to provide details.
Laurie Schueler, a spokeswoman for Akron, said Considine is "currently the longest serving CEO of a children's hospital in the country," at 31 years. Under his leadership, she added, Akron has experienced "phenomenal growth" and is "the largest pediatric provider in Northeast Ohio."
The IRS does not limit salaries or perks for charity executives. Rather, it looks at whether an executive appears to be enriching himself at the charity's expense. One measure is if compensation accounts for an inordinately large percentage of the overall budget.
"Given their size, I don't think that would be an issue with the children's hospitals," said Marcus Owens, former head of the agency's exempt organizations division and currently an attorney with Caplin & Drysdale in Washington, D.C.