In 2009, Children's Hospital of Pittsburgh moved from its cramped and aging downtown facility to a 10-acre site a few miles away.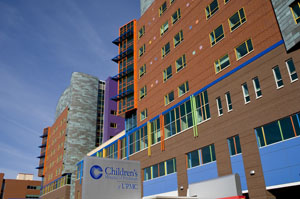 At $625 million, the new nine-story hospital and adjacent research center cost more than the combined $518 million price tag for PNC Park and Heinz Field, the homes of the Pirates and Steelers.
It wasn't expected to be that expensive. But the price kept climbing as potential locations changed, building plans expanded and Children's officials squabbled with their nonprofit parent, University of Pittsburgh Medical Center, over how much to spend. UPMC officials complained that Children's spending plans were too lavish. Children's officials responded that they were building a world-class resource.
The dispute dragged on for a year, with Children's officials eventually agreeing to trims while UPMC shouldered most of the cost.
"There were enormous disputes over the cost of the project, enormous capital overruns in the building of the project," recalled Jan Jennings, a local health care consultant. "But they got it done. It's like a paragon of pediatric care."
The new hospital was designed to include a 20,000-square foot family resource center with play space, chapel, libraries and school rooms. A four-story atrium includes a 20-by-30-foot screen that can be lowered to show movies and sporting events. The upgrades weren't limited to amenities, however. The operating suites include multiple high-definition monitors and cameras, prompting one executive to boast to a health care magazine, "We went from a Yugo to a Ferrari."
Children's officials received financial help from the region's largest health insurer, Highmark Inc., in building their 296-bed hospital. In 2002, Highmark awarded Children's/UPMC a $68.6 million grant and $164 million loan as part of a settlement to a dispute over rates. The money was earmarked for the new hospital. In return, the hospital entered into a long-term contract with Highmark.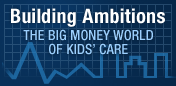 Day Two 
One City, Three Hospitals
Regional Reports 
Arizona
Chicago
Denver
Ohio
Pittsburgh
Texas
Day One 
The Rise of Children's Hospitals
A spokesman for Children's declined to discuss the hospital's finances or to provide financial statements. In fiscal year 2007, the most recent year in which data were available, Children's reported $465 million in operating revenues and $440 million in spending, according to its annual report. Including non-operating gains, it posted a profit of $63 million.
When UPMC unveiled its new children's facility in 2009, its president Jeffrey A. Romoff told the Pittsburgh Post-Gazette he envisioned the hospital "becoming a national and international treasure." Without UPMC's help, he added, Children's never would have been able to build a new hospital.
Pennsylvania, with one of the older populations in the nation, is now book-ended by large children's hospitals in Pittsburgh and Philadelphia. Children's Hospital of Philadelphia has invested $1 billion in new patient-care and research facilities in the last decade, and officials have said they expect to spend another $1 billion in the next decade.
Now the middle of the state is getting its own children's hospital. In 2009, Hershey Medical Center announced it would build a $207 million facility near Harrisburg. Hershey Medical, part of Penn State University, said the project will include 72 patient rooms, six surgical suites, outpatient clinics and a neonatal intensive care unit. It is expected to open next year.