The Obama administration on Tuesday gave out $728 million to expand and modernize 398 community health centers that provide primary care mainly to the poor.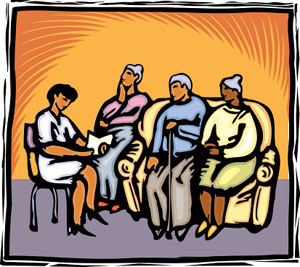 The money, made available under the 2010 health law, will help centers in 48 states expand their capacity to serve an additional 900,000 people.  Demand for care at the centers is expected to soar starting in 2014, when about 30 million Americans begin to gain coverage under the law. The law is currently under review by the U.S. Supreme Court.
More than 700 centers applied for the grants, said Mary Wakefield, administrator at the U.S. Heath Resources and Services Administration.
The nation's nearly 1,200 community health centers now provide care to about 20 million Americans at 8,500 locations.
Three million additional people have received care at the centers since 2009 as a result of funding from the health law and the 2009 economic stimulus package, Wakefield said. An additional 1.3 million patients will be treated at the centers in the next two years as a result of funding from the health law.
"This money will strengthen the centers so they can continue to provide primary care,"  Cecilia Munoz, director of the White House Domestic Policy Council, said in a press briefing.
Tom Van Coverden, president and CEO of the National Association of Community Health Centers, said the money would create short-term construction jobs as well as long-term health care jobs in rural and urban communities. "Every penny of this new investment brings real benefits for more Americans, such as better health and more jobs," he said.