When Scott DesJarlais heard the American Medical Association was backing the Democratic health care overhaul, he cut up his membership card. Now the Tennessee doctor, who was elected to the House last fall, can express his disdain for the law more directly by voting this week to repeal it.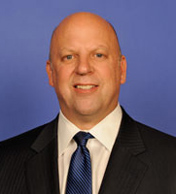 "People didn't want this bill," said DesJarlais, 46, who is a Republican.
He added a blunt warning to those who think the House repeal effort is an empty gesture: "I think the Senate needs to take it seriously and the White House needs to take it seriously or they'll have to answer to the voters in two years."
During a hard-fought campaign against four-term Democrat Lincoln Davis, DesJarlais denounced the law as a "smoke-and-mirrors ploy to implement socialized medicine."
As a newly elected doctor-legislator opposed to the health care law, DesJarlais has plenty of company. Last fall's elections added seven medical doctors and one dentist to Congress's white-coat caucus. All are Republican and criticized the law during their campaigns.
Altogether, the 112th Congress has 20 doctors, including five surgeons, five gynecologists, two ophthalmologists and a psychiatrist, according to the AMA. It also has two dentists. Only two of the doctors are Democrats: Rep. Jim McDermott of Washington and Del. Donna M. Christensen of the Virgin Islands.
Some of the newly elected doctors won their seats with help from the tea party, which is pressing for smaller government, tax cuts and a repeal of the health law. The doctor-lawmakers offer GOP leaders a valuable asset in hammering the health law and its Democratic supporters, especially President Barack Obama.
"There's no question that when you've got a practitioner talking about problems that he or she anticipates in treating patients because of health care reform, those people speak with much greater authority," said Ross Baker, a political science professor at Rutgers University.
McDermott, starting his 12th congressional term and a staunch supporter of the law, is concerned about how that authority will play with the public. He hopes his new colleagues will "bring reality" to the health care debate by talking about the problems facing patients who lose health coverage and access to timely care. "But if their sole goal is the same as [Senate Republican Leader Mitch] McConnell's – no second term for Obama – then things are going to get worse," said McDermott, 74.
His view is seconded by Fredericksburg internist Christopher Lillis, who is on the board of Doctors for America, which supports the law. Supporting the repeal, he argued, is "directly in opposition to the Hippocratic Oath that we all take in medical school to put the needs of our patients before our own."
The group recently sent Congress a petition signed by 2,000 doctors urging a "no" vote on repeal.
Freshman Rep. Larry Bucshon of Indiana, a 48-year-old heart surgeon who opposes the law partly because he believes it will raise costs for businesses, said the recent shootings in Arizona may tame the rhetoric during debate this week. "But I don't think it will change much about the honest disagreement among the American people," he said.
One of his top priorities is a long-time goal of doctors and Republicans – limiting medical malpractice awards. He also backs other GOP proposals, including allowing insurers to sell policies across state lines. But these ideas aren't likely to get much traction in the Democratic-controlled Senate.
And though the Republican repeal push is expected to run aground in the Senate, the House's newest doctors insist the vote isn't an empty political gesture. "We are doing the will of the American people," said Rep. Nan Hayworth, 51, an ophthalmologist just elected to represent a district north of New York City.
Newly elected Nevada Rep. Joe Heck, an osteopathic emergency medicine physician, opposes the law but said he can't guarantee he'll vote for repeal until he has a firm grasp on what the GOP's replacement legislation looks like.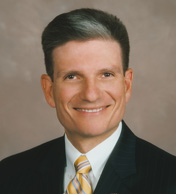 Heck, 49, favors keeping some elements of the law, such as prohibiting insurers from refusing to cover someone based on a pre-existing medical condition or canceling coverage once a patient becomes ill. He opposes the law's requirement that most Americans purchase health care coverage by 2014 or pay a fine.
He also dislikes a provision that requires policies to cover a minimum package of benefits. "I've often talked about single males having to pay for mammograms and single females having to pay for prostate cancer checks," he said. "Let people buy the product that they need."
Heck's profile within the GOP is already rising and may signal how party leaders intend to use their physician members. Heck was one of three freshmen named to the House Republican Steering Committee, which selected committee chairmen and members.
He also won a seat on the House Education and the Workforce Committee, one of the panels with jurisdiction over health care issues. The assignments may help Heck get more attention in his swing district, which he won by just under 2,000 votes, edging out Democratic incumbent Dina Titus.
Rep. Paul Gosar, a 52-year-old Arizona freshman who is a dentist, urges broader use of health savings accounts, which allow consumers to set aside money tax-free for medical expenses. "Decisions get made a lot differently when it's your money that you're spending," he said.
Though they all dislike the law, not all newly elected GOP doctors agree that Republicans should rush to replace it. "Repeal yes. Replace no," said DesJarlais. "The people don't want government takeover of health care so I don't think we need to replace this with a new bill. We just need to fix the problems."
Provisions of the bill that people like, including allowing children up to age 26 to stay on a parent's health care policy "those are things we can take up individually without having wholesale health care reform," he said.