Will President Barack Obama and congressional Democrats have to greatly scale back their health care overhaul proposals to get legislation passed this year?
Here's what some experts are saying.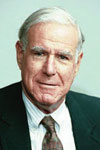 Henry J. Aaron, health care economist at the Brookings Institution:
Congress and Obama should attempt to pass what is necessary for setting the foundation for a process of evolution to change the health care financing and delivery system. That may come in part through legislation, but in addition large-scale institutional changes. . . . The challenge of finding acceptable ways of paying for near-universal coverage is formidable and may prove insurmountable. For reasons that President Obama has forcefully stated, health care system reform is vital. But the full reform agenda may be beyond immediate political reach. It is therefore essential to identify elements of the full plan that would set the stage for later reforms and that can be financed at a politically digestible price – and find a way to ensure their passage.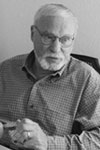 Ross K. Baker, professor of politics at Rutgers:
I absolutely think they'll have to have a fallback position. They'll have to accept something considerably less comprehensive, less federal government-centered and simply use it as a place holder – whatever it is, as inadequate as it may appear to be to the core of the Democratic Party. It would be a presumed placeholder for something to come along later. That's been the history of social legislation in the United States. FDR wanted to have national health insurance as part of Social Security. The battle over getting Social Security was so fierce he later dropped it. (Harry) Truman tried to get Medicare and failed. (John F.) Kennedy tried it and failed. And it wasn't until (Lyndon) Johnson was in office in 1965 that Congress finally passed it. In this country, social policy changes incrementally. It's almost never done in a single stroke.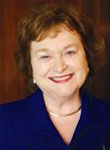 Karen Davis, president of the Commonwealth Fund:
All the elements of what Obama talked about are there now in the House and pretty much in the Senate (Health, Education, Labor and Pensions) bill: an individual mandate, insurance exchanges, income-related premiums, shared financial responsibility with employers contributing, Medicaid expansion. When I hear scaled-back, is the idea to drop that framework and just do some Medicaid expansion and tax credits for private insurance? I don't see that yet. What I understood the Senate (negotiators) to say was that they're scaling back to $800 billion or $900 billion (over 10 years), keeping the basic structure, but limiting the actuarial value of benefits or how far up the income scale they go with premium subsidies, helping low-income working class families, but not making it truly affordable for the median income family. That kind of scaling back may be inevitable.
Charles "Chip" Kahn III, president of the Federation of American Hospitals:
I don't think anybody expected this kind of visceral reaction (at health care town hall meetings). I think the members from those swing districts are going to take this real seriously. I think the Republicans could think this means they could be successful in holding this thing off. If nothing else, I think it's energized their base.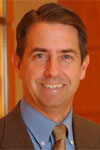 Peter Lee, executive director of health policy at the Pacific Business Group on Health:
For Obama and the Democrats, they have to be able to announce major reform. It may be a lot less than many would have wanted but any reform is substantial reform, so we're likely to see something they can trumpet as significant reform.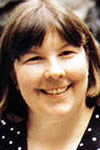 Marilyn Moon, vice president and director of the health program at the nonprofit American Institutes for Research in Washington:
"I'm not sure anyone knows where they should be or where they will end up being. They seemed awfully quick to dump some things that I think are based on the misinformation out there. I hate to see us making policy on the basis of essentially the lunatic fringe. I've heard some (lawmakers) have dumped the provision in Medicare aimed at extending end of life information. To let that go reinforces bad behavior on the part of policymakers and pundits. Then there's the question of the (proposal for a government-run public health plan). I don't see how you can possibly make a co-op work. If you give up on the public plan, that pretty much is giving up on something to counter the private sector. What?they'll need then are really good, tough regulations. Will that then be a target of the right?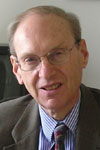 David Nexon, senior executive vice president at the Advanced Medical Technology Association and former aide to Sen. Edward Kennedy, D-Mass.:
I would be astonished if (the Democrats) weren't able to pass a big health care bill.This is the best shot to get most people covered in a generation."
Len Nichols, an economist at the New America Foundation:
I don't think people have given up on the big thing. The committee chairs, the leadership, the White House and the stakeholders understand profoundly that our (health care) system is unsustainable and they have to start restructuring incentives (now) because it will take a decade. If we fail and wait a decade, it will be that much harder.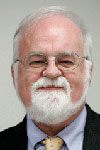 John Rother, executive vice president, policy and strategy, AARP:
This is a dynamic environment, and the public plan is the most obvious of the potential changesThere's so much in this bill that's interactive. When you go through it, the core provisions pretty much have to stay put.You can't pull one piece without having the rest of the structure collapse, at least on the basic issues of finance, shared responsibility, that kind of thing. I do think they have the price tag about as low as it can go and still have insurance be affordable.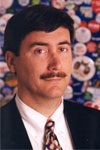 Larry J. Sabato, director of the University of Virginia Center for Politics:
I think it's already probable. I don't see how they get anything even close to what Obama originally proposed. Most people think he'll end up with half of what he wants: Some requirement for insurance affordability, maybe that co-op proposal. But no one understands what that proposal is. . . . The Democrats are not going to do to Obama what they did to (Bill) Clinton (in rejecting his national health care plan), because they saw the (politically damaging) results of that. Doing nothing is worse than doing everything. . . . The logical solution is to do something in between to give Obama and the Democrats something to crow about.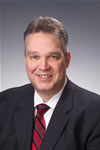 Neil Trautwein, vice president of the National Retail Federation:
I think getting wiser heads to kind of scale back expectations and to really focus on the end goal of enacting reform (is needed). We still miss the deal makers we had in the older times and when I started my career in Washington, but hopefully they can conjure up a little of that deal-making of the past.