Despite the tough economy, Florida's Children's Health Insurance Program added just 2,000 children in the year ended June 30, for a growth rate of less than 1 percent. Among school-age kids, the program added just 700 children.
Before last year, the Florida CHIP progam was growing by about 8 percent a year. It now has about 275,000 kids enrolled.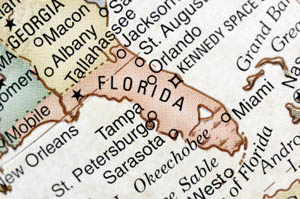 Rich Robleto, executive director of Florida Healthy Kids Corp., which runs the low-income health insurance program for children who don't qualify for Medicaid, cites two factors. He said each month the CHIP program loses up to 8,000 children who transfer to Medicaid because their parents' income fell; Medicaid added 98,000 children last year.
In addition, Robleto said, a new federal rule requires parents to provide proof they are United States citizens before children can be covered. The documention requirement caused about 10,000 kids to drop off CHIP, he said.
Florida has limited dollars to advertise the CHIP program, and Robleto said many families who lost health coverage during the economic downturn are not familiar with the government program. He said the program is trying to find both children who are eligible and have not been insured and children who have recently lost private coverage because their parents lost their jobs. Florida and two other states account for 40 percent of the 5 million children who are eligible for Medicaid or CHIP but not enrolled. The other states are California and Texas.
"It's almost as if we are treading water," he said.
More than 5 million children are enrolled in CHIP across the country.