Voters in Washington will be filling out their Vote-by-Mail ballots Tuesday, and they will have a chance to do something that voters in just 10 other states do: elect an insurance commissioner.
The primary field this year includes four candidates, and the top two vote getters, regardless of party, will face each other in the general election.
Whoever wins the office will face a huge undertaking in the coming years as the state implements the Affordable Care Act, which is expected to extend coverage to an estimated 800,000 uninsured people in Washington. The insurance commissioner also has a big role to play in setting up the state's exchange, the online marketplace where individuals and small businesses can shop for health plans.
Mike Kreidler, a Democrat, is the incumbent, running for his fourth term. He was an optometrist at Group Health in Olympia, Wash., and a regional director for the U.S. Department of Health and Human Services.
Kreidler says he'd like to continue the work that he has begun and that there is much more to do. "We have essential health benefits to decide. We will be playing a key role with consumer complaints and helping people navigate the new system of health care reform," Kreidler said. "All of that will fall to our office and that needs to be in place."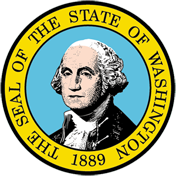 Challenger John Adams, a Republican, is an insurance broker, specializing mainly in marine insurance. He has run for insurance commissioner once before and he says if elected he wants to increase competition in the state. Right now, there are three major carriers that offer health plans for individuals and small businesses. He says the state needs to pull more companies into the exchange so customers have more choices.
"When you have a minor source or small number of companies, that's a monopoly, and I've never seen a monopoly give you a good deal," Adams said.
That's a sentiment echoed by the other candidates. Scott Reilly, also running as a Republican, has been training insurance agents for more than 20 years. He says he wants to create a business-friendly environment to encourage more companies to enter the market in the state.
"The way companies go about becoming authorized in this state is very complex," Reilly says. "I want to streamline that to see that consumers have greater choices and have more products available."
Reilly touts his experience in the industry and his deep knowledge of the regulations as qualifications for the job.
Challenger Brian Berend is running as an Independent because he thinks the insurance commissioner's office should be non-partisan.
Berend owns an insurance agency in Auburn. He's been in the industry for 30 years. He says that if elected, he would make sure the health exchange is user friendly and accessible. That includes reaching out to people who may not have Internet access.
"I also would like to see, in some of our rural areas in Washington state, weekend kiosks that could be set up in shopping malls or libraries or other public venues," says Berend. "We could have multilingual volunteers and staff being able to communicate with the citizens and go through the material with them."
Whoever wins the job of insurance commissioner faces a big task on a tight deadline: The federal health law requires the state exchanges to be ready to be certified by the federal government by October 2013 and open for business by January 2014.
This story is part of a collaboration that includes KUOW, NPR and Kaiser Health News.