Health insurance is getting almost as much attention as the debate over gun control in the aftermath of the Aurora, Colo., theater shootings, amid reports that some of the most grievously injured lack coverage.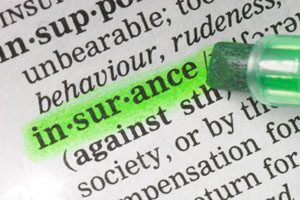 "This does seem like a new part of the conversation" following a tragedy, said Dr. Ned Calonge, president and CEO of the Colorado Trust, a health care advocacy group.
Fifty-eight injured were taken to area hospitals after the shootings in the midnight showing of "The Dark Knight Rises."  The most seriously wounded continue to fight for their lives and may face medical bills in the hundreds of thousands and even millions of dollars.  Among them is 23-year-old Caleb Medley, who is in an induced coma after being shot in the head, and whose wife, Katie, gave birth to their first child last week. The couple has no health insurance, and their friends and family are raising money online to pay their medical bills.
Like Medley, many of the victims are between the ages of 19 and 34 – a group with a 28 percent uninsurance rate in Colorado, the highest among any age group, according to a 2011 survey by Calonge's group.
Calonge notes that many young people are employed and have the opportunity to buy insurance through their jobs but decline coverage because they are making comparatively low salaries and see themselves as young and healthy.
"One of the things the tragedy points out is that assessment of risk isn't always right," he said.
The conversation about health coverage began when several hospitals, including the Children's Hospital, the Medical Center of Aurora and Swedish Medical Center, the last two owned by HCA-HealthOne, announced they would "limit or eliminate personal financial responsibility" for hospital costs to those wounded in the shootings who had insufficient insurance or resources.  Those hospitals have treated 22 victims. Officials noted the hospitals' action would not affect doctors' bills.
Other providers, such as Denver Health, have set up charity funds to take donations to help defray the cost of victims' care.  Members of the public, including Warner Bros., which released the movie, have contributed almost $2 million to charity funds set up to help the victims.
Some believe the discussion about the victims' medical bills may change attitudes about the 2010 health care law.  "It will make the issue of people without insurance suddenly needing care more vivid," said Norman Ornstein, resident fellow at the conservative American Enterprise Institute.
Dan Mendelson, president of Avalere Health, a health care consulting firm, is not so sure.
"I don't believe this is a transformational event," he said.  "It is one in a series of stories that may improve Americans' understanding of what's contained in the law."