Sprinkled throughout ballots across the country are state initiatives that run the gamut from education to animal rights to marriage. And health care is well-represented, too. The National Conference of State Legislatures labels health a "key issue" in this cycle's roundup of state ballot questions. Here is a selection of those referenda, as reported by our NPR member station partners:
FLORIDA
Amendment One, also known as "Health Care Services," began its journey to the ballot two years ago.  In its original form, the amendment included phrases such as "ensuring against mandates that don't work," "protecting the doctor/patient relationship," and "ensuring access to health care without waiting lists." But Florida judges said no to that language and booted the amendment from the ballot. The move sent the proposal's crafters — some Florida legislators — back to the drawing board, and Amendment One was the result.
The idea was to say Floridians can't be forced to buy health coverage. According to the NCSL's summary, the referendum would "prohibit laws or rules from compelling any person or employer to purchase, obtain, or otherwise provide for health care coverage," among other things.
Amendment One is directed at the health law's individual mandate — the requirement that most people have health insurance or pay a fine. Opponents point out that federal law trumps state law and so Floridians would still be compelled to obey the federal law, even if it passes.
But if it does succeed, the practical effect would be to block future state legislatures from creating what's commonly called single-payer system, where a single entity, usually the government, collects health care fees and pays the bills, and there is no private health insurance market.
"It's important that Floridians have a say on the future of their health care," said Senate President Mike Haridopolos, a Republican. "A lot of people are very concerned about what's known as Obamacare. Because not only is it an expensive program, but people are concerned about losing the ability to pick the doctor of their choice, even if they're spending their own money for that program."
The probability that Florida's Republican-dominated legislature would try to enact a single-payer system is extremely low because Republicans largely oppose it.  But if Amendment One passes, and any future legislatures tried to move in that direction, they wouldn't be able to go very far.
— Lynn Hatter, WFSU
MISSOURI
Opponents to the federal health law were also responsible for a Missouri's Proposition E,  "Prohibiting a State-Based Health Benefits Exchange." The target is the law's requirement that by 2014, each state have an online marketplace where individuals and small businesses can buy health insurance plans – plans that meet certain criteria and are more easily comparable.  These health insurance exchanges can be run by either the state or the federal government.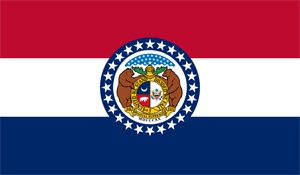 An exchange does not exist in Missouri. Yet.  And if it's up to Missouri's House Majority Leader Tim Jones, it never will. "We know that the citizens of the state of Missouri do not want the federal health care law, the Obamacare law, or anything related to it," Jones, a Republican, said on the final day of session in May.
State Sen. Rob Schaaf, a Republican from St. Joseph who sponsored this latest ballot measure, says a health exchange, not the entire health law, is his main issue. "A health insurance exchange is a major policy decision, and it should require the input of the legislature," says Schaaf.
Andrea Routh, director of the consumer group the Missouri Health Advocacy Alliance, believes the state should run the exchange, and worries that time is short to do so. "It can really work well for families if we do it right. But doing it right takes some work and planning and time," Routh said.
–Elana Gordon, KCUR
Related KHN Coverage: Missouri Ballot Referendum Makes Health Law A Hot Issue
MASSACHUSETTS
Two states, Oregon and Washington, have legalized physician-assisted suicide through voter-approved ballot initiatives. Massachusetts will become the third if voters approve the so-called Death With Dignity ballot question: "Prescribing Medication to End Life." The measure would let terminally ill patients with six months or less to live get a lethal prescription. The outcome of that vote could change the landscape for legalized suicide nationwide.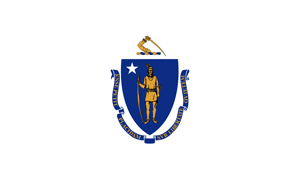 When Dr. Marcia Angell was editor of the prestigious New England Journal of Medicine back in the 1990s, she startled many of her colleagues by arguing that dying patients should have a legal right to kill themselves. She took that stance partly because of what her father did when he was in severe pain from prostate cancer. "He took a pistol from his bedside table, where he had kept it all of my life. He took it out that night and he shot himself and died instantly," Angell says.
She believes her father wouldn't have resorted to a bullet if he could have had a fatal medication by his bedside. "If it was something that was legal and accepted, I think he would have lived longer and I think it would have been much easier for the family," Angell says. Terminally ill Massachusetts adults will have that option if Question 2 on the state ballot becomes law. Angell and the ACLU are primary backers.
The Massachusetts Medical Society, several religious organizations and disabilities rights activists, including John Kelly, are ardently against the measure. He fears that the bill "is a recipe for abuse," and that sick people with treatable depression could feel pressure to end their lives from family members eager for an inheritance or because they feel like a burden.
Kelly, who is quadriplegic, says legalized suicide sends a damaging message that certain lives aren't worth living. He's also concerned that death by prescription will appeal to a health care system focused on the bottom line. "With cost controls, hospitals losing money, profit-making insurance companies, we're always hearing about the incredible expense in the last year of life. And this is a way to save that money," Kelly says.
Massachusetts is considered a pioneer in health care reform. So Dr. Lachlan Forrow, the director of ethics and palliative care programs at Beth Israel Deaconess Medical Center in Boston, says this vote is particularly noteworthy. "If Massachusetts takes the step of legalizing physician-assisted suicide, I think that would have a major transforming effect on national conversations," Forrow says.
Note: In Montana, the state supreme court ruling gives legal protection to doctors who assist a patient's suicide, but does not explicitly legalize it.
— Sacha Pfeiffer, WBUR