Humana, one of nation's largest health insurers, said Wednesday that it expects the Obama administration to extend open enrollment for its troubled online marketplaces beyond March 31.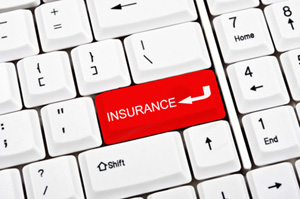 But a spokeswoman for the Centers for Medicare & Medicaid Services, Julie Bataille, said, "Consumers still have ample time to enroll in the six-month open enrollment period."
Millions of people have had difficulty accessing the federally run marketplace website since its Oct. 1 launch. The federal marketplace, www.healthcare.gov, is the online health insurance exchange being used by the 36 states not currently operating their own, and functions as a portal for consumers shopping for coverage under the health law. Some state sites also have had serious problems.
Humana said that it has cut by half its previous 500,000 estimate for how many new members it will enroll in the insurance plans sold in the new marketplaces, citing problems people were having signing up.
"Our assumption is that there will be an extension to the open enrollment period," Humana Chief Operating Officer Jim Murray said during a call with investors to discuss quarterly results.
Bataille, who was giving a daily briefing on the status of the federal website repairs, said CMS and its contactors are trying to fix the online system. But even as it does so it continues to run into problems. She noted users could not log on this afternoon.
America's Health Insurance Plans, the insurance industry lobbying group, opposes any move to extend enrollment.
Robert Zirkelbach, spokesman for the group, told CQ Healthbeat: "Going beyond this proposal by delaying the individual mandate and/or extending the open enrollment period past March 31 could have a destabilizing effect on insurance markets, resulting in higher premiums and coverage disruptions for individuals and families."
The American Academy of Actuaries sent a Nov. 5 letter to Capitol Hill with a similar message, urging lawmakers to "consider the potential adverse consequences of such an action."