The Obama administration keeps changing the rules on implementing the Affordable Care Act. Insurance companies keep complaining. But they're unlikely to grouse about the latest adjustment.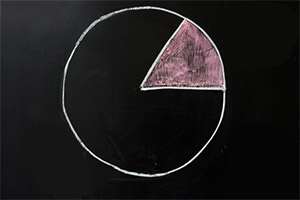 On Tuesday the Department of Health and Human Services signaled its intention to temporarily give insurers a break on the portion of premiums they must spend on medical care or return to policyholders. The switch could shrink consumer rebate checks. But considering what insurers have gone through with balky online marketplaces and shifting regulations, even consumer advocates don't seem to object.
The change, reported Wednesday by InsideHealthPolicy (subscription required), has to do with the ACA's medical loss ratio, which requires insurers to spend at least 80 percent of the premiums collected for plans sold in the individual and small group markets on medical care or consumer rebates. The idea was to limit what carriers could devote to profits, administrative costs and CEO salaries to 20 percent of the premium pot.
Some insurers say their administrative costs have soared, however, because of the rocky rollout.
Carriers had to scramble when the administration announced that consumers could keep substandard plans that were previously doomed under the health law. The shift required extra mailings and call-center resources for many insurers. Flaws in the government's online portals also meant insurers had to find and sign up new customers themselves. Maryland and other states directed frustrated consumers to brokers, who charge insurers commissions.
"Health plans made considerable investments in time, resources and manpower to minimize disruption to consumers caused by all the technical problems of healthcare.gov," said Robert Zirkelbach, spokesman for America's Health Insurance Plans, an industry lobby. "Health plans should not be penalized for all the extra work they have done to help consumers through this process."
As a result, the administration will propose temporarily allowing a higher proportion of premiums to be spent on administrative costs. It's unclear exactly which expenses will qualify for the exemption and when the rules will be proposed.
"Many in the industry are doing the best they can under very challenging circumstances," writes Sabrina Corlette, project director at Georgetown University's Center on Health Insurance Reforms and a frequent industry critic. Increased costs for mailings and call centers, she said, "were compounded when the forms insurers received from the federal government with critical data on new enrollees — called 834s — arrived riddled with errors, or did not arrive at all — requiring manual data entry and one-on-one follow up."
So for insurers participating on the exchanges, she said, "I didn't have strong objections" to relaxing the rules on costs.