There are more days in court ahead for the health law.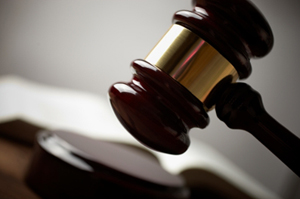 On Tuesday, a federal judge delivered a mixed decision, allowing a lawsuit to proceed that challenges whether the government can legally provide some health plan subsidies. The subsidies are being given to people who meet certain eligibility requirements to help pay for coverage purchased from the new online insurance marketplaces.
According to press reports, the plaintiffs' argue that these subsidies cannot be used for policies sold on healthcare.gov, the federal health insurance marketplace.  They maintain that the law, as written, stipulates that the subsidies are for use on state exchanges. More than 30 states opted not to create an exchange and instead defer to the federal government.
U.S. District Judge Paul Friedman did not grant a preliminary injunction to prevent the financial assistance from being available while the case, Halbig v. Sebelius, works its way through the courts. In August, a federal judge in Oklahoma allowed a similar case to go forward.
In a Kaiser Health News column published last November, Stuart Taylor dissected the key issues in play as these lawsuits continue. Here it is if you are interested in reviewing the specifics.