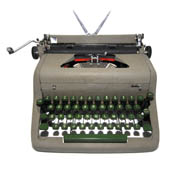 Letters to the Editor is a periodic KHN feature. We welcome all comments and will publish a selection. We will edit for space, and we require full names.
Our coverage of how Medicare is attempting to curb hospital readmissions continues to draw a lot of reader comments. In addition, readers responded to recent stories about electronic health records, the fiscal cliff, the pricing of MRIs and other stories. Here's a sampling:
Readers commented on Effort To Curb Medicare Spending Begins With Crackdown On Hospital Readmissions (Rau, 11/26):
Theodore (Ted) Giovanis, Highland, Md., principal in several health policy consultancy groups
The article fails to mention the many flaws in the Medicare/Krumholtz methodology, such as not considering social economic status, which penalizes many hospitals inappropriately (these patients tend to have poor health status upon admission and are discharged into that same environment); the flaw in the statute which raises the penalty to five to 10 times the cost of the readmissions themselves; the inherent bias against larger hospitals and in favor of smaller hospitals. Given the size of the penalties … many of the hospitals will really be harmed when the penalties grow to 3 percent in three years or when the number of conditions is expanded as provided by the statute.
Christel A. Kozar, Denver, Colo., health care program developer and certified patient navigator
Hospitals are in a tight spot when it comes to readmission penalties. They are paid by Medicare when they discharge a patient, but penalized if the patient returns too soon. As someone who is helping hospitals handle the balance between financial incentives/penalties and quality patient care, I can tell you that if patients are discharged and monitored to ensure they have care at home, are taking their medications and receiving prescribed therapies, their risk of readmission is greatly reduced. By discharging a patient into a broken system that loses them to follow-up, hospitals are asking for trouble. This [health law] reform is only bringing light to a problem that has existed for a very long time. It's about time the focus was shifted from the money to the quality care all patients in this country deserve.
The story, Electronic Health Records Breed Digital Discontent For Some Docs (Whitney, 12/4), drew the following response:
Loren Greene, clinical associate professor and OBGYN, New York University School of Medicine
Since electronic records: 1) My waiting room time has increased to almost two hours by the end of the day. 2) I cannot see new patients until February. 3) I can only see about half the patients I saw before. 4) "Old" patients take more than twice as long as "new" patients, as I try to summarize old thick paper charts. This was the opposite before. 5) I am going home routinely after 10 p.m. 6) In the New York City Con Edison blackout after the storm, my old paper charts kept me going when computer systems were still down. 7) I have to spend a lot of time with each patient explaining why I am spending so much time taking care of the computer, instead of them. (These are Greene's personal views and do not necessarily reflect those of NYU.)
One reader offered the following comment on the story, How Much For An MRI? $500? $5,000? A Reporter Struggles To Find Out (Bebinger, 12/9):
Michael S. Rosen, MD, chief medical officer, Havasu Regional Medical Center, Lake Havasu City, Ariz.
One of the concerns not addressed regarding higher prices in different institutions is the necessity of hospitals to provide 24/7 coverage and the costs incurred doing this for their patients. Also some of the smaller imaging chains use antiquated machines and do not keep up with the times. The insurance companies do not look at the quality of the films being generated by these institutions.
This reader responded to How The 'Fiscal Cliff' Affects Health Care: Six Questions (Carey, 12/4):
George Patrin, MD, San Antonio, Texas, retired Army pediatrician and health care administrator
The package of automatic spending cuts … is short-sighted and a 'bail-out' instead of carefully determined based on long-term results and improvements in health care practices in this country. … We DO need to reduce spending, but it should be on entitlements that are limited to a few, politically charged, who can afford to pay for the services. Cutting services for people who have no other option due to poor public policy will only make matters worse. And yes, let's "close loopholes and eliminate deductions" enjoyed by the most wealthy in this country; why haven't we done this long ago? … [In addition], Medicare providers … cannot sustain a 2 percent cut, much less 27 percent. [It] will cause big problems for patients, as physicians do not have 27 percent to cut from employee wages. We will get even more inefficient as physicians try to continue to "do it all," without appropriate support. … We CANNOT reduce the deficit on the backs of physicians … or patients! … In summary, … if you allow an unethical system that makes a profit on sickness, you get what you pay for and pay attention to. It's time we start listening to those in our country who get it and transform us to be a healthier nation providing care at an overall lower proportion of the GNP.
The following was a response to an Insuring Your Health consumer column, When A Plan Overpays For A Service, Is A Patient Responsible For A Refund? (Andrews, 12/10):
Sandra Sebbas, Northglenn, Colo.
With my HMO taking on many new plans such as a high deductible plans, I'm finding the HMO doesn't have the billing systems in place to handle the different plans. They don't have the ability to communicate between the billing offices and clinics to verify coding and correct any billing [issues]. … [If] you contact the call center, the staff is new and you're transferred several times. … It's a wild, wild ride in this new business of health care. As a consumer, I'm spending more time trying to correct the errors, than I spend in the clinic. This is my new health care reality.
An earlier column by Andrews, Federal Retiree Weights Whether To Keep FEHB Or Switch To Medigap (10/8), drew this comment:
Jaime Delashmit Nashville, Tenn., transplant financial coordinator
As of 2012, Part D plans have a doughnut hole that requires over $4,000 of out-of-pocket expenses. The major benefits of having an employer group plan after retirement are medication costs. For oncology patients or truly unhealthy patients, it's more cost effective to stay with the employer's plan.
A reader also commented on Medicare Trying To Nudge Seniors Out Of Plans With Low Ratings (Jaffe, 11/5)
Lourdes Cintron, New York, N.Y.
My mother in Puerto Rico received one of these letters. She's satisfied with the plan she has. Some of the new ones (10 -15 years or less) have closed, others are inconsistent in quality, scammers too. Will she be forced eventually out of her plan just because the government wants "cheap"? Hers is Triple SSS de Puerto Rico. We know that saving money comes at the expense of quality, it's not a secret.