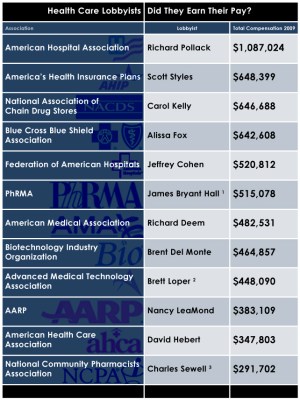 Source: IRS 990 forms; National Journal April 3, 2010 review of 2008 compensation
Footnotes:
1. James Bryant Hall departed PhRMA at the end of 2010.
2. Brett Loper is slated to be policy director for incoming House Speaker John Boehner, R-Ohio.
3. Charles Sewell has departed NCPA; John Coster is now senior vice president, government affairs.