A study published Tuesday says Medicare may be missing factors that lead to post-hospital health problems because it isn't counting many discharged patients who come back to the emergency room but aren't admitted.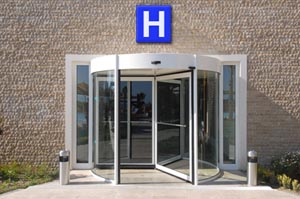 The study in Annals of Emergency Medicine looked at 11,976 patients discharged from Boston Medical Center, the largest safety net hospital in New England, in the first half of 2010. The total number of impatient discharges during the period studied was 15,519, including patients who were readmitted more than once.
The researchers found that a quarter of those discharges resulted in at least one emergency department visit within a month after the patients left the hospital. But 54 percent of those visits to the emergency department (ED) did not lead to a readmission and thus would not have shown up in the statistics when Medicare calculated the hospital's readmission rate.
"By limiting the focus of hospital readmissions measurement to only inpatient-to-inpatient events and omitting ED visits shortly after hospital discharge, researchers and policymakers may be missing a substantial source of return-to-acute health care use that is managed solely in the ED," wrote the researchers, led by Dr. Kristin Rising of the Perelman School of Medicine at the University of Pennsylvania in Philadelphia. "A comprehensive approach to understanding factors contributing to subsequent health care use in the post-hospital discharge period would include a closer look at patient use of the ED occurring within 30 days of hospital discharge."
Similar results were found in a study published in January in the Journal of the American Medical Association.  That study calculated that for every 1,000 discharges, there were 98 treat-and-release visits to the emergency room.
Since October, Medicare has been financially penalizing hospitals with higher than expected readmission rates of elderly patients suffering from heart attacks, heart failure or pneumonia. Medicare is reducing reimbursements for 2,213 hospitals, with 276 of those losing the maximum allowed under law, 1 percent of their regular payments.