The news has been focused on the troubles of people trying to use the health care law's insurance exchanges and new options for people whose individual policies are being canceled. But open enrollment continues, and people who are shopping for individual or job-based coverage have many questions. Here are some answers.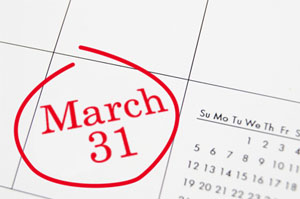 Q. I know there's an enrollment period for the health law's insurance marketplaces, but people can also buy a policy directly from a company or agent, outside the marketplaces. So will people be able to buy a regular health insurance policy from a company or agent after March? If so, won't people wait until they're sick or injured to buy insurance?
A. The open enrollment period, when people can buy an individual plan for 2014 directly through the health insurance marketplace or outside it from an insurer or agent, began in October and runs until the end of March.
The law requires that health plans sold either through the marketplace or outside it be comparable in many ways, including the benefits that are covered and consumer cost-sharing requirements, such as the rule that plans pay at least 60 percent of medical costs. In addition, all plans sold on the individual market, whether through the exchange or outside it, must offer open enrollment during the same time period. 
So there's no easy way to game the system by waiting to buy a plan until you get sick. If you skip open enrollment, you've generally missed your chance to buy coverage for the year unless you have a significant change in circumstance, such as losing your job-based insurance. You'll also face a penalty for not having insurance: $95 or 1 percent of your income in 2014, whichever is greater.
Q. We just received a notice from my wife's health insurance company that says if her spouse is employed and has the option for insurance at his/her workplace, it must be taken. She is paying for a family plan that covers myself and her son, who is living at home and attending college. How can a company charge for a family plan and then revoke coverage for one of the insured? Is this legal or just a way to purge family members to cut costs to the group insurer?
A. Employers aren't required to offer health insurance to the spouses of employees, and if they do offer it, they can choose to stop at any time. But discontinuing spousal coverage altogether isn't common, says Amy Bergner, a managing director at PwC Human Resource Services. Employers are more likely to charge for health insurance based on coverage tiers: There's one premium for employee-only coverage, another for employee plus spouse, another for employee plus children, and another for employee plus spouse plus children, for example.
Under the health law, employers that offer coverage to dependent children have to make it available for young adults up to age 26, however. To cut costs, some are trying to make coverage of spouses and children less attractive by making it relatively expensive or by applying a surcharge to cover a spouse who has coverage available elsewhere.
Bergner advises assessing which plan is the most advantageous for your family's needs, keeping in mind that all family members may not be best served by staying on the same plan. Don't limit yourself to evaluating the medical coverage and provider networks.
"Sometimes employee-only coverage at your own workplace may be preferable," Bergner says. "There may be incentives for wellness programs or not using tobacco that wouldn't be available under the spouse's coverage or available to the spouses under the spouse's plan."