Ohioans overwhelmingly endorsed a constitutional amendment designed to block implementation of the individual mandate in the Buckeye State, but Mississippi voters rejected an anti-abortion amendment to that state's constitution.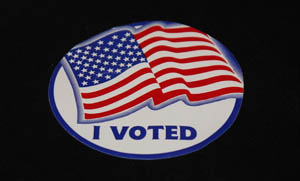 Here are some details of last night's election results — and what they mean about the voters' mood on health policy issues:
Ohio Referendums: By a two-to-one margin, Ohio voters endorsed a constitutional amendment that attempts to exempt Ohioans from the federal health law's individual mandate. However, voters also overwhelmingly rejected a law favored by GOP Gov. John Kaisich that would have restricted public employees' collective bargaining rights over issues including medical benefits.
Mississippi 'Personhood' Amendment: By a 58-42 percent margin, Mississippi voters rejected a constitutional amendment that would have stipulated that human life begins at conception.
Mississippi Governor: Republican Phil Bryant was elected governor of the Magnolia State. Bryant, currently the state's lieutenant governor, is the plaintiff in a lawsuit challenging the federal health law.
Kentucky Governor: Incumbent Democratic Gov. Steve Beshear was re-elected. The Beshear administration thus far has taken only tentative steps toward implementing a health insurance exchange.
Oregon 1st Congressional District Primaries: Republicans nominated businessman Rob Cornilles, who refused to sign a pledge to vote for overturning the federal health law. Cornilles instead favors "improving" the existing law. Democrats nominated state Sen. Suzanne Bonamici, who supports the Affordable Care Act. They will face each other in a Jan. 31 special election, and the winner will succeed Democratic Rep. David Wu, who resigned in July.
Virginia State Senate: An 86-vote margin in a central-Virginia Senate race means it's still uncertain whether Democrats will hold their slim majority in the upper chamber of the General Assembly.
Iowa State Senate: Democrat Liz Mathis prevailed in a special election for a Cedar Rapids-area seat, which means her party will hold onto control of the state Senate.