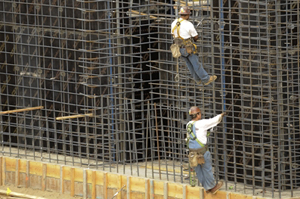 HAMMOND, La. – At the Cypress Pointe Surgical Hospital here, construction workers scrambled on a recent day to turn a mud pit into a parking lot and put other finishing touches on the $35 million physician-owned facility.
They are on a tight deadline. The health law closes the door on future physician-owned hospitals, requiring new ones to be open and certified by Medicare by Dec. 31. Otherwise, they'll be barred from taking part in Medicare, the health program for the elderly, as well as other federal health programs. That would be a fatal blow to most hospitals because about half of their revenue comes from those programs.
Physician-owned hospitals, which proliferated in the 1990s, have sparked intense battles within the hospital industry for years. The facilities' rivals – non-profit community hospitals and for-profit institutions without physician investors – have long pressed Congress to curb physician facilities. In 2003, Congress imposed a lengthy moratorium on the construction of new doctor-owned hospitals that specialize in cardiac, orthopedics and other specific areas.
The new law is much tougher. It applies to all physician hospitals, even those that aren't specialty facilities. Besides barring new doctor-owned hospitals after this year, it prohibits the 269 existing institutions from expanding unless they meet stringent conditions. As a result, backers of the physician hospitals say, the new law is something of a legal minefield for doctors' facilities.
As many as 30 new hospitals are expected to beat the year-end deadline, says Molly Sandvig, executive director of Physician Hospitals of America, a trade group based in Sioux Falls, S.D. Another 44 hospitals will be unable to open by Dec. 31, she says, and are trying to decide what to do. Doctor-investors may have to sell their ownership stakes to allow the hospitals to open.
Hospital expansions that were started, but not completed, before the law was signed on March 23 are stalled. At the Texas Spine & Joint Hospital, a physician-owned facility in Tyler, a $35 million project to add 20 beds and three operating rooms is in limbo. The hospital and Sandvig's group are suing the federal government, claiming the health care law is unconstitutional.
The politically-powerful American Hospital Association, which represents about 5,000 hospitals, has for years complained about physician-owned hospitals. These for-profit facilities tend to focus on narrow, lucrative specialties, such as orthopedics and cardiac care, while leaving important but money-losing services, such as emergency departments and burn units, to community hospitals.
Jean Mitchell, a professor in Georgetown University's Public Policy Institute and a specialist in health economics, has studied the facilities for almost two decades. She says doctor-owned hospitals are "cash cows" because they typically focus on highly profitable services and healthier patients. A 2005 report by the Medicare Payment Advisory Commission, which advises Congress, found that inpatient care at a handful of physician-owned surgical hospitals was 14 percent more profitable than at competing community hospitals where patients were sicker.
But to Dr. Michael Russell, president of the physician-hospital trade group, the grousing of critics represents "pure anti-competitive behavior." Russell, an investor in and orthopedic surgeon at the Tyler hospital, says, "Ultimately, what we're all after in health care reform is increased access, decreased costs and better quality. Those three things are exactly what we at physician-owned hospitals do. Period."
Communities that have a shortage of hospital beds often embrace doctor-owned hospitals. For example, Murrieta, Calif., is in a fast-growing area with only one hospital bed per 1,000 people, compared with the national average of 2.7 per 1,000. When 70 doctors teamed up with Loma Linda University Medical Center to propose a 106-bed hospital, "It was a match made in heaven," says Kelly Bennett, Murrieta's mayor. The new facility will offer a full range of services – but isn't scheduled to open until March 7, well after the year-end deadline.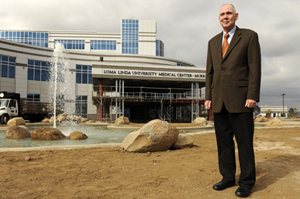 Hospital officials hope Sen. Dianne Feinstein, D-Calif., will secure an exception to allow the hospital to open and get Medicare funding, says Bruce Christian, the venture's president. If Congress balks, Loma Linda may buy out the physicians, he says. Rick Gibbs, a Murrieta councilman, described the congressional crackdown as "ludicrous," adding that his constituents suffer from "a lack of quality medical care, and it's getting worse."
Elsewhere, new doctor-owned hospitals are racing to beat the deadline in the health care law: 
— In Irvine, Calif., where the non-profit Hoag Hospital is setting up a 70-bed orthopedic hospital in partnership with physician investors, the facility should be able to get Medicare certification by year's end, said Robert Braithwaite, the orthopedic facility's chief administrative officer, in an e-mail. 
— In York, Pa., construction workers toiled 21 hours a day in order to get Orthopaedic & Spine Specialists opened this month. "It's been a roller coaster," says Todd Lord, the hospital's chief executive.
— In Addison, Texas, the new Methodist Hospital for Surgery, a for-profit hospital jointly owned by a group of physicians and a local non-profit hospital system, accelerated its construction schedule and now plans to open in November, says hospital President Chris Shoup.
The Politics of Health Care
In 2003, HCA, the nation's largest for-profit hospital network, complained in a Securities and Exchange Commission filing that physician-owned hospitals were sapping its lucrative outpatient surgery business. That same year, the AHA successfully lobbied Congress to impose an 18-month moratorium on the construction of physician hospitals, a ban that was subsequently extended until August 2006.
The AHA's success in fighting the physician-owned hospitals underscores the political clout of community hospitals. In many communities, these hospitals are the largest employers, and have boards populated by prominent local businessmen.
That clout has helped garner powerful allies, including Sens. Max Baucus, D-Mont., and Charles Grassley, R-Iowa, the top members of the Senate Finance Committee; and Rep. Pete Stark, D-Calif., now the chairman of the House Ways and Means Committee's health subcommittee. Beginning in the 1980s, Stark pushed through measures to curb physicians' ability to refer Medicare and Medicaid patients to facilities in which they have a financial interest. Stark also pushed for further restraints on physician ownership in the new law.
But backers of doctor-owned facilities argue it's foolish to cripple the business model a few years before an additional 32 million Americans are slated to get health insurance coverage under the health care law, increasing demand for medical services. Already, "We're delivering an elementary school of children every month," all of whom will need care as they grow up, says Dr. Carlos Cardenas, chairman of Doctors Hospital at Renaissance, in Edinburg, Texas.
Besides prohibiting new physician-owned hospitals after this year, the law sharply restricts expansions by existing hospitals. To get the OK to expand, doctor-owned hospitals must be located in states with a shortage of hospital beds, and in counties that are growing 50 percent faster than the overall state, among other requirements. They could also ask permission to expand if they see more Medicaid patients than other hospitals in their county.
An examination of Census Bureau data and hospital statistics provided by the American Hospital Directory, a Louisville-based firm, suggests only a small number of hospitals of any type would have met those requirements in 2009.
Randolph Fenninger, a lobbyist for physician-owned hospitals, says that the new Congress, which is likely to have more Republicans than the current Congress, may be friendlier to physician-owned hospitals. For instance, Rep. Joe Barton, R-Texas, the ranking member of the House Energy and Commerce Committee, said this week that physician hospitals "should be allowed to grow." But Fenninger adds, "There are no guarantees." Some physician-owned hospitals may form public companies, which physicians may still own shares in, but many will have to sell, Fenninger said, perhaps to partners without medical degrees.
New Hospital Would Mean 100 Jobs
Here in Hammond, a rural Louisiana town of 20,000 perched near a swamp 60 miles northwest of New Orleans, officials and others say they would welcome a new hospital, which would bring an estimated 100 jobs. But at Benny's Place, a 40-year-old bar on the town's quiet main drag, proprietor Benny Latino wondered whether Cypress Pointe would ever open, given its turbulent history.
The now-vacant facility, built in 2006, was originally called Louisiana Hospital Center but never opened because of financial problems. In addition, it was sued by a local hospital, North Oaks Health System, a 259-bed facility and network of clinics that is the only hospital in the area. The lawsuit argued that a private, for-profit institution shouldn't be allowed to use public financing.
In a recent interview, North Oaks Chief Operating Officer Michele Sutton acknowledged that hospital officials were concerned that the physician owners of the earlier hospital – and the renamed Cypress Pointe – would pick off the most lucrative cases, making it hard for North Oaks to subsidize care for the uninsured and pay for other operations.
North Oaks lost the case, but by then Louisiana Hospital Center had run out of money. It went into bankruptcy and eventually was sold in auction to GE Commercial Finance, one of its creditors.
Cypress Pointe, a specialty hospital focusing on surgeries, is getting spruced up and plans to open in early December. But it might face another problem. The health care law bars any investment by doctors in new hospital projects after March 23, and at that point Cypress Pointe was owned by GE, which subsequently sold the facility this summer to a company partnered with the physician investors.
The physician investors are veterans of the earlier attempt to open Louisiana Hospital Center. In January, they formed a new company to buy or lease the vacant facility from GE. Cypress Pointe Chief Executive James Aldridge argues that the project isn't a new one; rather, the physicians are simply trying "to continue the hospital project they had been working on for (five) years," he said in an e-mail forwarded by his attorney. Therefore, the March 23 deadline will not affect Cypress Pointe's plans, he said. Federal officials declined to comment on Cypress Pointe's situation.
Aldridge also countered North Oaks' concerns that the new hospital might skim their profitable business. "Our goal," he said, "is simply to give the patients in our community a choice and provide them the care they expect, at the price they deserve."
Meanwhile, the American Medical Association is concerned about situations like Cypress Pointe's. In an August letter, it asked federal regulators to do away with the March 23 deadline so that physician investors who had intended to invest in hospitals – but did so after the law was enacted – could still participate in projects under development.