In a contentious House Ways and Means Committee hearing Tuesday about the problem-plagued launch of the federal health insurance exchange, Rep. Paul Ryan, R-Wis., and Marilyn Tavenner, the administrator of the Centers for Medicare & Medicaid Services, managed to agree about one thing: Young adults who have access to their parents' health insurance can't get subsidies if they choose instead to buy a plan on a health insurance exchange.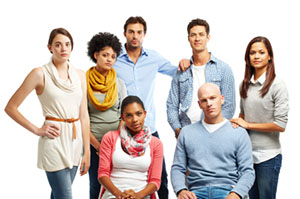 Unfortunately, they're both wrong, say health policy experts.
Under the health law, in general people who have access to good coverage through an employer are prohibited from receiving subsidies if they buy a plan on the health insurance marketplace, sometimes called an exchange.
But that's not necessarily true for young people who, thanks to a popular provision of the health law, can now stay on their parents' insurance until they turn 26. Some 3 million young adults have gotten insurance through their parents' plans since the provision took effect, according to federal officials.
"This is the one case in which having access to employer coverage does not preclude young adults from having access to subsidies," says Jennifer Tolbert, director of state health reform at the Kaiser Family Foundation. (KHN is an editorially independent program of the foundation.
Pretty much anyone can shop for coverage on a health insurance marketplace. But in general, if people have access to an employer plan that is considered affordable and adequate under the health law, they can't qualify for exchange subsidies that are available to people with incomes up to 400 percent of the federal poverty level ($45,960 for an individual in 2013). An employer plan is considered affordable if the premium for employee-only coverage costs less than 9.5 percent of household income, and adequate if it covers at least 60 percent of allowed medical expenses.
But the situation is slightly different for young adults, experts say. As long as the parents don't claim the adult children as dependents on their tax return, the young adults are not considered part of their parents' household and can apply for exchange subsidies on their own, says Tolbert.
Judy Solomon, vice president for health policy at the Center On Budget And Policy Priorities, made the same point in a blog post Tuesday about Ryan's and Tavenner's incorrect claims.
It's different if young adults have access to good health insurance through their own jobs, however. If that's the case they won't be eligible for exchange subsidies, just like any other worker with good on-the-job coverage.
In the hearing, the question about young adults and their eligibility for subsidies arose when Ryan asked Tavenner if the federal government would verify whether  young adults who applied for exchange subsidies were eligible to be on their parents' health insurance.
Young people, Ryan said, would be in for a "rude awakening" if they received a tax credit to make premiums less expensive on the health insurance exchanges, only to have to pay the money back at tax time when it was determined that they'd received it in error.
But the error, it seems, was on the part of Ryan and Tavenner, neither of whom responded to a request for comment.