Although most seniors appear to be at least somewhat satisfied with their Medicare coverage, many are deeply worried about what the future may hold for the program, according to a national survey released this week.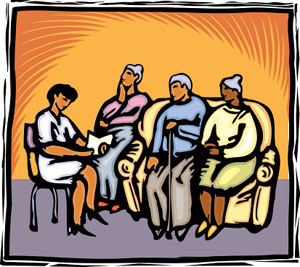 More than 60 percent of seniors surveyed said they are concerned about changes the program may undergo.
The poll, commissioned by Allsup, an Illinois-based, Social Security disability claims representation company, found that 89 percent of seniors are extremely or somewhat satisfied with the coverage they currently have through Medicare.
"Fifty million Americans are relying on the program and they're very satisfied with it," said Rebecca Ray, a representative from Allsup. "They like the current version. They like the version they're receiving now."
The  findings were not a surprise given the current state of politics, according to Mary Dale Walters, Allsup's Senior Vice President.
Most seniors rely on Social Security for the majority of their income, and each year there is a modest cost-of-living increase – for example, next year's increase of 1.7 percent will result in about $227 more in their Social Security checks, she said in an email.
"Many seniors experience much higher increases in their healthcare costs when you factor in premiums, co-pays and deductibles, and we are living longer,"  she said. "So, having Medicare benefits trimmed back is very concerning to them." The survey also found that about 71 percent were willing to shoulder increased costs to preserve their current coverage. This willingness was usually linked to satisfaction.
"It was somewhat surprising how many seniors would be willing to pay more for Medicare," Walters added. "That, I think, underscores just how concerned they are about Medicare's future."
Seniors also told pollsters that their ability to pay for longterm care was a big worry. These issues are "very critical to them," Ray added.
The poll of 1,000 seniors was conducted by Richard Day Research between July 5 and 11 and has a margin of error of +/- 3 percentage points. Only individuals 65 years and older who currently have Medicare coverage were surveyed.