Once fully implemented, the 2010 health care law will increase employer-sponsored insurance coverage and reduce the cost small businesses pay for employee health coverage, according to an Urban Institute study released today.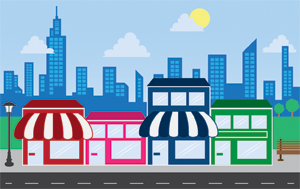 Those findings come as news to business groups that fear the health law will raise insurance premiums and may cause employers to drop employer-sponsored coverage.
The analysis, prepared by Urban's Health Policy Center, says that if all provisions of the health law were implemented this year, the number of Americans covered by employer-sponsored insurance would increase by 2.7 percent and costs-per-person for small businesses (fewer than 50 workers) would decrease by 7.3 percent. Overall for small businesses, those with under 100 employees, total health insurance spending would be reduced by 1.4 percent.
Only mid-size businesses, which the study defines as having 101 to 1,000 employees, would see a 4.6 percent increase in costs-per-insured-person.
Since most large businesses (more than 1,000 employees) currently provide health insurance for their workers, the law would increase their costs by 4.3 percent, due mostly to somewhat higher employee enrollment rates because of an increase in the number of workers and dependents who will get coverage.
The Urban report said it did not take into account the heath law's cost containment provisions for Medicare which aim to reduce federal spending on the entitlement program for the elderly and disabled. "Private purchasers will benefit from Medicare cost containment if they similarly press insurers and providers for efficiency," the report concludes.  The architects of the law hope the Medicare payment reforms will bring down costs in the public and private markets.
Kevin Kuhlman, manager of legislative affairs for the National Federation of Independent Business, said the report "may overestimate the benefits of the law and underestimate the cost impacts of benefits on businesses."
For example, he said, far fewer small businesses than anticipated have used the law's small business tax credits to help offset the cost of providing health insurance to employees. "Hindsight now tells us the take-up rate is much smaller," Kuhlman said, referring to a Government Accountability Office study that found just 4 to 12 percent of small businesses eligible for health insurance tax credits claimed them in 2010.
Since federal regulations implementing the law's essential health benefits package have not yet been released, if those benefits are overly generous they will add to the cost of insurance, Kuhlman said. He also adds that the report does not assess the impact of the health law's new taxes and fees, many of which start in 2014, on the cost of health insurance.