Only two of the 36 states that relied on the federal insurance exchange this year — Idaho and New Mexico — plan to set up their own online marketplaces in time for the next open enrollment beginning Nov. 15.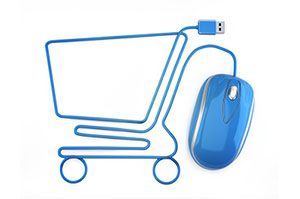 Both those states had moved to run their own exchanges last year but couldn't get them working in time for the 2014 enrollment season so they used the federal exchange instead. No other states have announced similar plans and analysts say none is likely to be able to develop a detailed plan before the deadline in a little more than five weeks.
Election-year politics, tight deadlines and problems with health insurance exchanges in Oregon, Maryland and Hawaii dampened the interest of lawmakers in other states to form their own exchanges, despite the millions in federal funding that would be available under the Affordable Care Act.
The success of the federal exchange website, http://www.healthcare.gov, in enrolling millions of people after a notoriously rocky rollout also limited demand for state-run marketplaces, experts said.
"In a lot of ways, the federal exchange is not a bad thing — and could be more cost effective," said Sonya Schwartz, a research fellow at the Georgetown University Center for Children and Families.
Still, state-run marketplaces give states more control over the coverage expansion and enable them to tap into millions in federal dollars for marketing as well as outreach, she said.
But as states like Oregon found out, running their own exchange can be risky business. An Oregon committee is expected to decide Friday to throw in with the federal exchange, rather than attempt to salvage its troubled website in time for the next open enrollment season. Not a single resident has been able to sign up for coverage through the site since it went public Oct. 1. Federal and state officials have already agreed informally that shutting down the state site is the best path forward.
Counting Oregon, 35 states will rely on the federal website this fall — far more than envisioned when the law was approved in 2010.
States have until June 1 to apply for federal permission to operate their own exchanges in time for the 2015 open enrollment season. And they must apply by the end of this year to be eligible for federal funding to build exchanges for 2016 or later.
It's possible several states such as Arkansas, Virginia and Illinois could apply for permission to move ahead in 2016, said Wade Horn, a director with Deloitte Consulting. "A lot of it depends on whether the politics line up."
Fueling speculation that Arkansas might take the leap was the hiring this month of Cheryl Smith, who worked as a consultant for Deloitte and for Leavitt Partners, by the Arkansas nonprofit board to explore the possibility of creating a state-run marketplace. Smith had run a small business exchange in Utah that predated the federal law.
Arkansas is one of seven states this year that have a federal partnership marketplace, meaning it handled tasks such as certifying health plans and providing consumer assistance. The others are Iowa, Illinois, Michigan, West Virginia, New Hampshire and Delaware.
Although some state exchanges, including those in California, Kentucky and Washington, exceeded expectations, technical problems with others hampered enrollment.
"We have been a little surprised by some of states that have done their own exchange and encountered great difficulties … and that will dissuade some other states from taking it on themselves," said Ceci Connolly, managing director of PwC's Health Research Institute.
She said a dominant federal exchange could be better for consumers and health plans. "Insurance is complicated enough, so some uniformity is helpful to consumers in making choices and helpful to plans selling in the marketplaces," she said.
While the federal health insurance exchange overcame its initial stumbles, enrollment varied across the country just like in the state-run exchanges. Florida far outpaced Texas in enrollment, even though both states relied on the federal marketplace.
"At the end of open enrollment in 2014, there was a better rate of success for healthcare.gov than state exchanges," said Caroline Pearson, a vice president at consulting firm Avalere Health. "Generally, having states stick with something that's working well enables consistency across the country and efficiency."
The Obama administration is expected to make some small changes to the federal exchange, such as giving users a direct link to insurer's provider network directories, Pearson said.
Horn of Deloitte said total enrollment should not be the only factor used to measure the success of exchanges. He said state-run exchanges have more control over the interplay with their Medicaid program so consumers can more easily move back and forth between that program and private plans purchased on the exchange. The federal exchange was unable to transmit the information from tens of thousands of people deemed eligible for Medicaid from its computer to state Medicaid programs.
And some states hope to score political points by having a state-run exchange.
"Creating our own unique technology platform will continue to prevent federal intervention and gets Idaho closer to its goal of being a completely self-sustaining exchange," said Stephen Weeg, chairman of the Idaho exchange board.