A lawsuit challenging Maine's authority over health insurers' profit margins is drawing national attention from state regulators worried about the impact on their power to hold down rate increases.
The state's highest court has scheduled oral arguments Nov. 10 on a case brought by a Maine unit of WellPoint – one of the nation's largest health plans.  Anthem Health Plans of Maine argues that regulators violated state law and the U.S. Constitution when they reduced requested premium increases in each of the past three years, depriving the company of "a fair and reasonable return."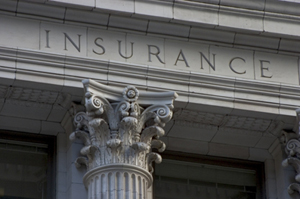 At issue is whether the rates approved by Maine regulators were "inadequate," according to Anthem, which saw its built-in profit margin of 3 percent stripped to zero in 2009, 0.5 percent in 2010 and 1 percent this year.
On Monday, the National Association of Insurance Commissioners filed a brief with Maine's top court, saying that many states have laws giving regulators similar authority to that in Maine. If the court sides with Anthem, the decision "has the potential to destabilize a key aspect of insurance regulation and will have far reaching effects impacting all states."
Even though the case is in state court in Maine, if Anthem loses it could embolden regulators in other states, says Philadelphia–based health care attorney John Reiss, who is not involved in the case. But if the company wins, regulators elsewhere might not want to risk a similar lawsuit.
Anthem, the largest seller of individual insurance in Maine, also sees national ramifications. The company is spreading the cost of the litigation to policyholders outside of Maine because the outcome could have "a big impact on the industry and not just Anthem," testified William Whitmore, Anthem's regional vice president of underwriting, during a hearing in April.
Many states have laws similar to those in Maine, the brief filed by the NAIC says. The District of Columbia and 26 states, including Maryland and Virginia, have the authority to veto rates deemed excessive for at least some types of insurance, generally policies sold to individuals and small businesses. Seven states, including California, have the power to review rate increases in advance but not to block them.
The federal health care law requires states – or in some cases the federal government – to review health premium increases of 10 percent or more, although it does not give the federal government power to reject increases.
Several states are increasing oversight of premium increases, even beyond the federal law's requirements. New Mexico lawmakers, for example, this spring approved a law expanding regulators' review of insurers' finances to include how much they hold in surplus and reserves.  Growing financial reserves were cited by Oregon regulators in July when they reduced a requested 22 percent increase by Regence BlueCross Blue Shield to 12.8 percent, even though that meant the insurer would lose money on policies sold to individuals.
"The company at the end of last year sent a $56 million dividend to its parent company, the Regence Group," says Oregon Insurance Division Administrator Teresa Miller. "I would have a hard time explaining (a big profit margin) to consumers when they're having a hard time paying their bills."
Still, the actions in Maine and Oregon have left some to wonder what would happen if profit margins were eliminated year after year.
"If you remove profit from a line of business, who would go into that line of business?" asks Joseph Antos, health policy expert at the conservative American Enterprise Institute.
In court papers, Maine regulators and the attorney general say that state law and the Constitution allow them to ensure consumers are not overcharged by a financially healthy company. Anthem, they said, was strong financially and wouldn't be harmed by a smaller profit margin.
"The Affordable Care Act really relies on the private market and the idea that rates charged to consumers are fair," says Mila Kofman, the insurance superintendent in Maine who made the decisions. She resigned earlier this year, following a change in state political leadership.  "It's really important that states review the rates and make sure they are reasonable."
The ongoing battles over Anthem's rate increases began in 2009, when the insurer sought to increase premiums by more than 18 percent for policies sold to individuals, igniting a public outcry – and the decision by Kofman to entirely remove the insurer's built-in profit margin.  A rate increase averaging 10.9 percent was eventually approved.  State regulators approved premium increases averaging 14.1 percent in 2010 and 5.2 percent this year.
Maine law says premium increases cannot be excessive, inadequate or unfairly discriminatory.  The court case revolves around Anthem's argument that the term inadequate is meant to "protect" insurers by allowing a "fair rate of return."
"We are not 'suing the state' for a guaranteed profit as some have suggested," Anthem spokesman Chris Dugan said in a written statement. "We are simply exercising our administrative appeal rights to have the case reviewed by the Court to offer an opinion on whether or not the superintendent has the latitude to disallow a carrier a fair and reasonable rate of return."
Regulators argue that the inadequate provision is not designed to protect insurers' profits, but to protect policyholders from rates so low that the insurer might not be able to pay its bills.  In August, a lower court judge upheld that interpretation of the state law, saying the provision is "for the protection of policyholders."
Regulators said the firm had earned more than $15 million in pre-tax profits from Maine policyholders during the past 12 years. Citing those profits, as well as testimony from policyholders that large, double-digit premium increases could force some to become uninsured, and company-wide financial reserves of $229 million, they deemed Anthem's requested rate increases excessive. 
Critics say eliminating insurers' profits is a sure way to reduce competition, leaving fewer carriers, says Ed Haislmaier of the conservative Heritage Foundation: "Do you want a world where there are three national insurers?"
Robert Laszewski, president of Health Policy and Strategy Associates and a former insurance executive, says it's OK for regulators to catch a math error or other problem with a proposed rate increase and lower the amount. But not to tell an insurer like Regence that it must take a loss on its business.
"You cross a line when you say you're not going to make money on your individual (policies) and you are going to lose $4 million," he says. "It's scary."