House Majority Leader Eric Cantor, R-Va., this morning said that President Barack Obama was "walking back" on some potential budget cuts agreed to in bipartisan debt reduction negotiations headed by Vice President Joe Biden. Those talks had identified up to $2.3 trillion in cuts over the next decade, but Obama now will only commit to about $1.7 trillion without an increase in taxes, which Republicans oppose, Cantor told a gathering of business leaders at the U.S. Chamber of Commerce.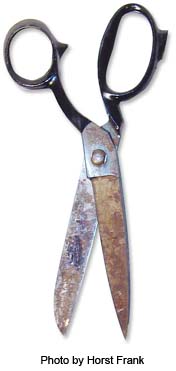 Asked after the meeting whether he supported increasing the Medicare eligibility age from 65 to 67, Cantor was non-committal. "We want to see the context of where that change is coming from. We want the president to offer some specifics," he said.
Cantor said he questions Obama's push in recent days for a "big deal" on the deficit talks. "We'd like to see on paper what the big deal is," he said. Cantor praised the Biden talks for removing philosophical differences in trying to identify cuts.
Although some Republicans have questioned suggestions of the impact if the negotiations fail to raise the debt limit by Aug. 2, Cantor said "it's a pretty good bet there will be an increase in interest rates" that could hurt the economy as well as balloon the debt. "It's a tough situation but I am hopeful we can come together," he said.
Cantor said a three-page memo leaked this morning is a summary of cuts to Medicaid and Medicare that House and Senate negotiators had discussed during talks with the vice president. While many of the possible cuts have been circulating on K Street for weeks, seeing the list on paper lent more seriousness to the possibility that Medicare and Medicaid reductions will be part of a final agreement to raise the federal debt ceiling.
"You'd have to have your head in the sand if you are in the home health care or nursing home facility industry and think that you weren't on the chopping block. This confirms that. But the question becomes, how much of this is really doable politically?" said Paul Heldman, senior health policy analyst with Potomac Research Group, a Washington research firm that focuses on policy and technical analysis. "I don't doubt that they're on the table. I think there's an outside chance that some of them become law. But I think it's much more likely that additional cost sharing requirements on Medicare beneficiaries happen in the next big Medicare bill, which will be after the 2012 election."
Mary Agnes Carey contributed to this report.