Note to drug makers: Just in case you thought you'd be spared as part of the debt ceiling talks, think again.
At a Friday news conference President Barack Obama made it clear that drug industry rebates to Medicare are very much in the mix as negotiators try to find ways to reduce federal spending on entitlement programs.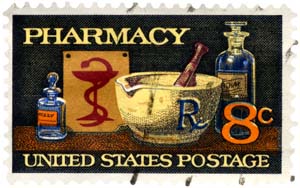 "I think that it's very important for us to keep in mind that…the drug companies, for example, are still doing very well through the Medicare program. And although we have made drugs more available at a cheaper price to seniors who are in Medicare through the [health law], there's more work to potentially be done there," Obama said.
In a statement, Pharmaceutical Research and Manufacturers Association of America Vice President Karl Uhlendorf said it was "extremely unfortunate that President Obama continues to push for a policy that could destabilize the successful Medicare Part D program and have a devastating effect on American jobs. .. Government imposed price controls in Part D could fundamentally alter the competitive nature of the program and threaten its success."
During a call earlier this week with reporters, PhRMA officials said the industry opposes a Democratic proposal that would require drug makers to pay rebates to Medicare for "dual eligibles," beneficiaries who quality for both Medicare and Medicaid.   Pharmaceutical manufacturers already negotiate discounts with Medicare drug plans, so requiring additional rebates for the duals would be unfair, PhRMA officials said.
Before 2006, when the duals were placed in Medicare for their drug coverage as part of the Medicare drug law, pharmaceutical manufacturers had to pay rebates to the Medicaid program for those beneficiaries. The Medicare drug law eliminated those rebates, resulting in "a substantial drug manufacturer windfall," House Democrats said in June when they introduced legislation to reinstate the rebates. The Democrats' measure, also pending in the Senate, would raise $112 billion over the next decade.
During Friday's news conference, Obama made it clear that other Medicare providers are also likely to be on the hook as negotiations continue with Capitol Hill on a package of spending cuts as part of a deal to raise the federal debt ceiling.  Hospitals, home health agencies and nursing homes, among others, could face reimbursement cuts, according to a list that surfaced earlier this week.
The president praised Social Security and Medicare "as the most important social safety nets we have" and added that "making modest modification in those entitlements can save you trillions of dollars." While he said the programs don't have to be completely revamped, "What is necessary is to say … how do we make some modifications including, by the way, on the provider side."