Intermountain Healthcare, the Salt Lake City-based hospital system praised by President Barack Obama as being a model for low-cost, high quality care, says it is not convinced Utah should expand Medicaid under the federal health care overhaul.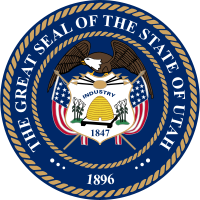 The system wants those who would gain Medicaid coverage from the law to have the choice to obtain private insurance, which generally pays higher rates to hospitals and doctors.
About 58,000 people would gain coverage starting in 2014 if Utah widens eligibility for Medicaid, the state-federal health insurance program for the poor, to cover everyone with incomes under 133 percent of the federal poverty level, or $31,000 for a family of four.
The Supreme Court ruled last June that states can decide whether or not to expand the program. Since then, the governors of six Republican-controlled states, including Florida and Texas, have said they would not take part. Utah has not yet made a decision.
Intermountain spokesman Daron Cowley said the health system took part in the Utah Hospital Association decision last month to not endorse the expansion, because there are too many "practical and political questions around the full expansion that have yet to be answered."
Intermountain, which runs 23 hospitals and 185 doctor clinics, is the largest health care provider in Utah and one of the largest in the West.
"We are concerned that the full Medicaid expansion could have adverse impacts on the commercial insurance market," said the hospital association statement. That's because Medicaid pays low fees to hospitals and doctors and that could force them to shift costs to private insurers, which would in turn raise premiums. Higher rates in the private insurance market could lead to some employers to drop coverage.  Hospitals typically get paid most by private insurers.
Rod Betit, president of the Utah Hospital Association, said the organization "isn't anti-Medicaid expansion,"  but wants to be able to use the Medicaid funding under the law to pay for private insurance. That would require approval from the Obama administration partly because it could result in higher costs and fewer benefits.
"A massive expansion of Medicaid could hurt employer coverage further and prove to be difficult for the State to sustain in the years ahead," he said.
Betit believes the state would only get federal approval to do that if Utah Gov. Gary Herbert  decides to establish a state based online marketplace, as called for under the health law. Utah  has a state exchange that predates the law, but it's unclear whether officials will decide to change it to meet the law's requirements.
If the state chooses not to participate in an exchange, the hospital association may have to re-evaluate its position. The federal government will operate exchanges in states that choose not to have one.
Intermountain has been cited frequently by those on both sides of the political aisle as a model health care system for providing excellent health outcomes at lower costs. In a speech to a joint session of Congress in September 2009, when his health reform plan was lagging in support, Obama highlighted Intermountain as a hospital system that does things right.
"We have long known that some places, like the Intermountain Healthcare in Utah or the Geisinger Health System in rural Pennsylvania, offer high-quality care at cost below average," Obama said.
The system was also praised by GOP nominee Mitt Romney during the first presidential debate on Oct. 3.  "We … need to put insurance plans, providers, hospitals, doctors on targets such that they have an incentive, as you say, performance pay, for doing an excellent job, for keeping costs down, and that's happening. Intermountain Healthcare does it superbly well," Romney said.
"They do," agreed Obama.
Nationally, hospitals have been expected to push states to expand Medicaid, because it would help reduce their burden of treating the uninsured. If all states expand Medicaid, about 17 million more people would gain health coverage.