If the Department of Health and Human Services has its way, hundreds of physician practices will follow the money and take up a coordinated model of health care.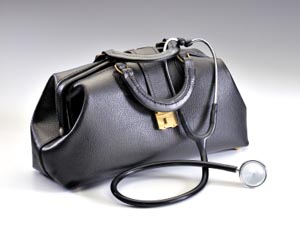 The Comprehensive Primary Care Initiative, announced Wednesday, will increase Medicare  payments to primary care providers who adopt a coordinated care model. A four-year demonstration, overseen by the Centers for Medicare and Medicaid Services, begins next year in several health care markets. Providers in HHS-supported accountable care organizations, which also promote coordinated care, will not be able to participate.
Coordinated care is based on teamwork among primary care doctors, specialists and other providers, with a particular focus on prevention and better managing chronic disease. HHS officials said that coordination yields both quality improvements and significant savings — primary goals of the 2010 health law this initiative stems from.
Richard Baron, director of the Seamless Care Models Group at the Center for Medicare and Medicaid Innovation, said the HHS initiative "recognizes the need to see changes in the primary care practice model, but that we first need to see changes in the payment model for primary care."
CMS will select five to seven health care markets for its demonstration. According to Baron, CMS is looking for areas with multiple interested insurers, both public and private. These insurers will then help target and select about 75 practices in each market. Providers will be paid an extra $20 per month, on average, per Medicare beneficiary in the first two years; the funds will cover a little over 330,000 Medicare patients total. The money can be used at providers' discretion to build up infrastructure for coordinated care, likely with increased staff, longer hours of access and electronic health records.
The $20 per month represents a "very significant contribution" toward coordinated care efforts, said Bob Dougherty, a senior vice president with the American College of Physicians. Combined with the support of their insurers, practices will have certainly have enough resources to implement coordinated care, he added.
Practices will also financially benefit from cost savings for Medicare. After a year, CMS will begin evaluating providers based on yet-to-be-decided criteria for quality of care. This information will determine how much of the expected savings to Medicare that individual practices can share in. In the end, CMS expects that with decreased costs and coordinated methods in place, providers will expand the care model to all patients.
Insurers must submit a letter of intent by Nov. 15, while full applications are due Jan. 17. Once markets are selected, individual practices will apply for funds, likely in the spring, and funds will begin to be distributed in the summer.