Just days away from a House hearing where Republicans are likely to charge that the 2010 health law's cuts to Medicare Advantage plans will cause insurers to leave the program and seniors to pay more for coverage, the Obama administration said Wednesday that as a result of the law seniors now have more of these private plans to choose from and that coverage is less expensive.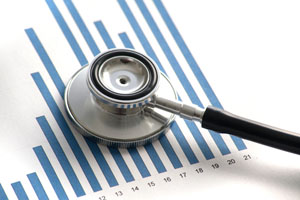 Next year, the number of plan choices will increase by 7 percent. In addition, since the law was enacted in March 2010, premiums have dropped by 10 percent, while enrollment in the program has increased 28 percent, according to the Department of Health and Human Services. The average monthly Medicare Advantage premium in 2013 is projected to rise $1.47 to $32.59.
The House Ways and Means Health Subcommittee will discuss the Medicare Advantage program during a Friday morning hearing.  In a statement, subcommittee chairman Wally Herger, R-Calif., said the health law's cuts to Medicare Advantage "will significantly alter the program and jeopardize seniors' access to the health plans they rely on."
More than 13 million Medicare beneficiaries – just over a quarter of all Medicare enrollees – are in Medicare Advantage plans, an alternative to traditional Medicare offered by insurance companies. The health law will reduce payments to Medicare Advantage plans by $156 billion from 2013 through 2022, according to the Congressional Budget Office. President Barack Obama and many Democrats have backed payment cuts to the plans, citing data that the government has in the past paid about 14 percent more per beneficiary in Medicare Advantage than per beneficiary enrolled in the traditional program. Proponents of the private plans point to their better coordination of care and extra benefits and services they provide, including vision, hearing and dental benefits.
"We remain concerned that the benefits and coverage Medicare Advantage beneficiaries rely on today could be put at risk" between the law's cuts and a new premium tax on health plans that begins in 2014, Karen Ignagni, president and chief executive officer of America's Health Insurance Plans, said in a statement. "Given the size and scope of these cuts, Medicare beneficiaries are likely to face higher costs and coverage disruptions in the coming years."
The CBO and the Medicare actuary have predicted that as those cuts kick in, fewer seniors will enroll in Medicare Advantage and the level of benefits they offer will be reduced.  Jon Blum, acting principal deputy administrator at CMS, said such predictions for the  program have proven to be false so far and will continue to be. CMS is overseeing the program "in a much stronger way," he said, that includes tougher negotiations to create a more competitive environment between plans and a greater focus on quality.
"We are operating this program much differently than in the past," he told reporters Wednesday.
Additional payments to Medicare Advantage plans may also be contributing to their willingness to stay in the program.  The Government Accountability Office and the Medicare Payment Advisory Commission (MedPAC), among others, have questioned whether the $8 billion in bonus payments Medicare has awarded to health plans as part of the health law has softened the blow of the impending cuts. Expect to hear more about that at Friday's hearing.