When her 86-year-old mother, a retired nurse with Alzheimer's disease, started wandering away from her Tallahassee, Fla., home in 2007, LuMarie Polivka-West knew it was time to move her and her 94-year-old father into an assisted-living facility.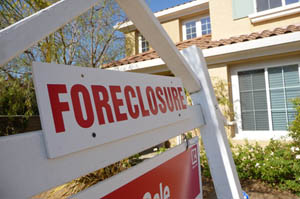 But because of the collapse in the real estate market, she couldn't quickly sell her parents' house to pay for a $3,200-per-month assisted-living apartment. So, for another year, while waiting for the house to sell, Polivka-West and her two brothers each contributed $600 a month to help their parents afford the assisted-living unit.
"It was a significant cost to me and my brothers," says Polivka-West, the senior director of policy at the Florida Health Care Association, a nursing home trade group. As for her parents, "It didn't cause them anxiety, just us," she says. "We didn't let them know."
In the fourth year of a depressed real estate market, experts say thousands of seniors remain unable to move into senior housing because they can't sell their homes quickly enough or for the price they need. The upshot: Greater pressure on families to pay for parents' and grandparents' placements, or to care for them themselves.
"We see people coming in much older and frailer because they're taking a longer time to make the decision," says Donna Taylor, executive vice president for the nonprofit Arizona Baptist Retirement Centers in Phoenix. "They don't know how long it will take to sell their house, and in some cases they're reluctant to sell because of the lower price." Arizona Baptist, a continuing care retirement community (CCRC), offers a spectrum of housing arrangements for seniors as they age, from independent-living and assisted-living apartments to nursing home care.
The squeeze on families is hurting occupancy rates at many senior housing communities. Nationally, the occupancy rate for CCRCs fell from 94.4 percent in the first quarter of 2007 to 89.5 percent in the first quarter of this year, according to the National Investment Center for the Seniors Housing & Care Industry (NIC), a senior housing trade group. Meanwhile, occupancy rates for assisted-living facilities fell from 90.6 percent to 88.4 percent, and for independent-living facilities from 92.7 percent to 87.7 percent. The decreases tracked the decline in home prices.
Offering Incentives
Senior housing complexes have responded by trying to entice seniors to go ahead with their moves. Some facilities are buying people's houses, freezing prices and offering move-in discounts. Others are encouraging some seniors to share their living units.
Senior housing comes in various sizes and shapes. CCRCs typically charge entrance fees averaging $253,000 plus average monthly fees of $2,600. (Sometimes, part of the entrance fee is refundable). Other kinds of facilities charge rent, but not entrance fees. Standalone assisted living facilities for example, cost $3,000 to $8,000 a month in rent, depending on how many services are provided. Independent-living units with housekeeping, meals and other services average about $2,500 a month.
"Often, people's largest asset is their house, and to the extent the house isn't selling or it's selling for less, that naturally puts pressure on the ability of seniors to move into retirement communities," says Michael Hargrave, a vice president at NIC. "When it takes a year to 18 months to sell a house, that's a deterrent."
The housing bust hasn't hit assisted-living facilities as hard as other types of housing because people considering that option typically have to move in quickly due to disability or dementia – and therefore have less choice in living arrangements.
Taylor recalls a woman who was on the verge of moving her elderly father, who had Parkinson's disease, into an independent-living apartment. The Arizona Baptist facility in Phoenix had services to help him with mobility and daily activities. But then her parents decided they would both move into a regular apartment with no services, which cost 40 percent less, because they had sold their home for significantly less than they had anticipated. The daughter told Taylor she was sick with worry about her parents living on their own in that apartment.
In Florida alone, Polivka-West estimates there are 400,000 seniors with dementia living on their own at home, with few or no services. "The U.S. has a large aging population and we do not have a long-term care plan for this country," she frets.
'I've Never Seen People Wait This Long'
Taylor's group has held sessions for seniors with real estate experts on how to pay for living arrangements with needed services. One alternative is defaulting on the mortgage and walking away from the home to get out from under monthly note. But persuading seniors to consider that has been an uphill battle. "For my mom's generation, a contract is a contract," Taylor says. "It's very difficult for them."
Since 2008, Brookdale Senior Living, which is based in Brentwood, Tenn., and operates 13 CCRCs around the country, has signed contracts with seniors promising to buy their houses at a pre-determined price, based on an independent appraisal, within eight months, if they can't sell them. Brookdale has entered into about 400 of these deals, but has had to buy fewer than 100 homes, most of which have been resold, says Chris Bird, a Brookdale vice president.
"The biggest sticking point is getting people to understand that their home isn't valued at what it was when the market was at its peak in 2007," Bird says. "I've been in this business for over 15 years and I've never seen people wait this long to make a decision to move in." Over the last few years, Brookdale's overall occupancy rate in its CCRCs has dropped from about 95 percent to 85 percent.
Other CCRCs are letting people move if they promise that they'll pay the entrance fees once their houses sell, says Larry Minnix, president of LeadingAge, a senior services trade group.
Nursing Home Impact
The housing slump also is affecting seniors who own a home and need to move into a nursing home. That's because states require single seniors to exhaust nearly all their assets, including their home equity, to qualify for Medicaid. That federal-state program for the poor and disabled pays for many people's long-term nursing home care. Federal Medicaid rules allow states to exempt the home from consideration in the financial eligibility test if the family is making a good-faith effort to sell, but not all states do. Depending on which state they live in, these seniors may not qualify for Medicaid if they can't sell the home.
Rosemarie Eck, a Chicago nurse, wanted to place her 89-year-old mother in an assisted living facility, but got caught between Medicaid rules, a tough real estate market and the high price of senior housing. Her mother, Theresa Eck, an 89-year-old retired factory worker, suffered a severe stroke that impaired her ability to speak and walk. Rosemarie is trying to sell her mother's modest cooperative apartment, her only asset, for $115,000. She has also applied for Medicaid coverage, which could take several months. Meanwhile, she searched for a decent facility for her mother but couldn't afford the $3,000 to $5,000 a month most of them charge.
Fortunately, the Bishop Conway Supportive Living Residence, which is run by Catholic Charities in Chicago, is providing Theresa with a small room for free — until Rosemarie sells the apartment or her mother is accepted by Medicaid. A Catholic Charities spokeswoman says her organization makes every effort to assist seniors in need of care even if their home is not yet sold.
"This has all been quite an education," Rosemarie Eck says. "Bishop Conway is our only assisted living possibility. The other places all insisted on my paying, and I'm barely making it myself. I hope and pray my mother will open her mind and heart to this."