Every few months, James S. Miller, a 68-year-old retired transit worker and jazz saxophonist, would arrive by electric wheelchair at North Philadelphia hospital emergency rooms, short of breath and with the swollen legs that mark his illness, congestive heart failure.
He dreaded the visits. His hospital stays drained not only the fluid in his legs, but his limited income from a small pension and Social Security. 
That went on for years, until Miller enrolled last September in a private Medicare plan, Bravo Health, with a financial interest in keeping him well. Today, he has swapped the woes of the ER for the advantages offered at Bravo Health Advance Care Center on Lehigh Avenue, where there are flat screen TVs, 10-minute waits – and medical care delivered by doctors his insurance company employs at no cost to patients.
The insurer launched the clinic in January 2010 and has opened two more since – another in Philadelphia and one in Baltimore. By providing urgent care, working longer hours, welcoming walk-ins and offering treatment such as IV therapy not available at most doctors' offices, the clinic can keep patients from running up big hospital bills. At Miller's preferred hospital, Roxborough Memorial, Medicare pays up to $10,073 to treat someone with his disease, depending on its severity.
Other insurers are pursuing the same strategy in Philadelphia and elsewhere. Private plans serving Medicare beneficiaries, and low income and disabled people in Medicaid, are under increasing pressure to control costs. States are cutting Medicaid spending and the federal health law will shrink payments to so-called Medicare Advantage plans like Bravo's by $145 billion over 10 years.
At the same time, many of the plans are trying to grow, which requires more doctors to take care of patients. The recruiting challenges will increase as baby boomers continue to age into Medicare and the health law triggers a 16-million person expansion of the Medicaid program beginning in 2014.
Bravo, like most private Medicare and Medicaid plans, receives formula-driven monthly payments from the government. Patients pay for a portion of their care through premiums, co-insurance and other types of cost-sharing in both private Medicare plans and traditional Medicare, though Bravo does not charge patients any extra fees for using its clinic.
To make money, these plans must hold down costs, especially hospital spending, which has risen an average of 7 percent annually from 2000 to 2009.
"We don't have the revenue lever that commercial plans have" to keep up with those soaring costs, said Jason Feuerman, a senior executive for HealthSpring, which acquired Bravo in November. "They can just raise their premiums."
The company estimates hospital stays have declined by about 10 percent among the 20,000 patients living near the clinic, Feuerman said. Bravo doesn't do this by withholding care, he said. "It is about driving quality, about driving down the need for unnecessary [medical services] being delivered," he said.
State laws require medical practices to be owned and controlled by doctors, so the clinic is organized as a separate business. However, its owner is a senior Bravo executive and the clinic only treats Bravo's members.
John Gorman, a consultant who works with some plans that are investing in clinics, says the goal is smarter care, not less care. "It's really just trying to make basic routine services a lot more available," he said, "so the hospital becomes the provider of last resort."
Miller, who says his heart disease is now well controlled without frequent trips to the ER, welcomes the change: "You don't have to stay in the hospital when it's not really necessary."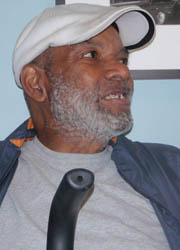 Other health plans are hiring doctors, buying practices or setting up clinics with the same goals in mind: Keeping patients' diseases in check so they don't end up in an emergency room.
Humana, the fifth largest sponsor of Medicare plans in the Philadelphia area, operates six urgent care clinics near the city as a result of its December acquisition of Concentra, a Texas-based urgent care chain. "We wanted to give people alternatives to the emergency rooms," said Humana's chief strategy officer, Paul Kusserow.
The Philadelphia-area insurer with the largest Medicare Advantage enrollment, Independence Blue Cross, is not building clinics. But an Independence executive said in an email that the company worries about access and has invested $15 million in 36 non-profit clinics since 2004.
In Louisiana, Peoples Health, another Advantage plan, bought the Stanocola Clinic in Baton Rouge at the end of March, and hopes to build or buy at least four more clinics over three years. Chief executive Carol Solomon said Peoples, like most plans, typically contracts with independent doctors but hopes to launch clinics in places with too few doctors.
And, CareOregon, a nonprofit health plan focused on Medicaid, has launched four clinics since last June and will open another next month. "We ran out of access," said James Schroeder, an executive, when membership swelled in 2009 as a result of state policy and the recession.
Once more common, insurer-run clinics declined in the late 1990s as customers rejected plans with fewer choices of doctors and worried about pressure to save money by denying care. With enrollment expected to swell in both Medicare and Medicaid, "it makes a lot of sense to prepare for that demand," said Peter Kongstvedt, a managed-care consultant.
Now Bravo and other insurers that typically contracted with doctors to care for patients are revisiting that strategy.
Most Bravo patients still see independent doctors under contract to treat the plan's patients. Bravo's new clinics "supplement" their care, said Dr. Katherine Behan, who works at the Lehigh Avenue center. Though the company encourages doctors to focus on keeping patients out of hospitals – it ties their bonuses in part to reducing admissions and other quality metrics – she said she admits patients whenever necessary.
Plans hoping to save money by running clinics are betting that their patients prefer the kind of care they offer. Miller said his first visit was "like a dream," and that regular, more convenient care, has improved his condition enough to walk, spend time with a grandson, and renew a driver's license that was suspended for medical reasons.
He has bad memories of emergency rooms and hospital stays. He recalled waiting so long for treatment once that he had to leave an ER – still riding his electric wheelchair – to call an ambulance. And then there were the nights he spent bedded down next to "some guy screaming nurse, nurse, nurse."