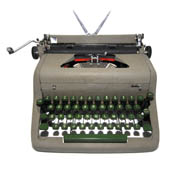 Letters to the Editor is a periodic KHN feature. We welcome all comments and will publish a selection. We will edit for space, and we require full names.
Last month, KHN posted a story, Obama Administration Mulls Rule To Give Home Health Aides Better Wages (Tran, 4/29), that drew a number of reader comments. Here's a sampling:
Stella Gunner; Denver, Colo.
The unintended consequence of the proposed increased wages would impoverish my mother, forcing her onto Medicaid and into a facility. It's a bad idea! She currently pays privately for 24/7 companionship. My mother only requires oversight protection for medication reminders and assistance with anxiety, which increases when left alone. At least 8 hours of the 24, the caregiver sleeps while my mother sleeps. There is no skilled care involved. The caregiver doesn't "work" even eight hours of the 24, other than being present. Her presence is necessary for mother's peace of mind. But paid companionship should not be subject to minimum wage and overtime in circumstances such as this one.
Anne E. Hebert, principal, CareTree Healthcare; South Portland, Maine
I own a small, independent health care agency based in South Portland, Maine. Not only do I start my caregivers at $15.00 per hour, I have been paying overtime and not charging it to the client. We believe that the care of the resident is more important than passing on the cost. In the five years that we have been in business we have grown at a rate of approximately 35 percent per year. We have shown a profit for all of those years. The families and assisted-living facilities we do business with appreciate that we promote continuity and consistency of care at an affordable price, while appreciating our caregivers. It is disingenuous of legislators and businesses to state it will drive up cost and [send] people into facilities. We have people we have been taking care of in their home for more than three years. I think the key is, for us, we invest in the caregiver and the quality of care over bonuses and huge profits. After all, it is the resident that we are here for, not ourselves.
Sean Schwinghammer, director of legislative affairs, Caring Home Care; Ft. Lauderdale, Fla.
Good article — but it really did not explore the realities of the "grey market." Many poorly educated and illegal workers work directly for patients without minimum wage, fair rules and choice. They are victims of an underground system. Real companies and placement services are extremely strong. … The [Obama administration] proposal would eliminate that and will drive up consumer costs astronomically, thus expanding the grey market. The good intentions are there, but reality is not being fully considered.
Readers also commented on Nurses Fighting State By State For Minimum Staffing Laws (Schultz, 4/24):
Kellye Mixson; Austin, Texas
As a registered nurse in Texas, I think that minimum staffing ratios are needed. However, I do not think it should be limited to hospital settings only. I believe long-term care facilities should have minimum staffing ratios, as well. At a minimum, long-term care facilities should have one nurse per 15 residents with a medication aide and two certified nursing assistants as well as a director of nursing and assistant director of nursing.
William E. Schirmer; Carlisle, Pa.
Nurses and administrators should work together to determine appropriate staffing levels. Legislators should do the job they were elected to do. Mandating nurse staffing ratios takes away the professional nurse knowledge of the patient's need. Too many laws and regulations do not insure appropriate patient care.
The story, Doctor-Owned Hospitals Prosper Under Health Law (Rau, 4/12), triggered these responses:
Louis A. Shapiro, president and CEO, Hospital for Special Surgery; New York
It's been my experience in executive management positions in several hospitals and health systems that the level of quality is not a result of ownership, but how well a hospital can work with its physicians and entire organization to drive performance to the highest level. … Quality is elevated in a hospital when there is an unremitting commitment by the entire team to continuously evaluate and improve outcomes through systems and transparent reporting. This commitment to quality must be engrained in the culture. When everyone is on the same page about the importance of implementing and following best practices that improve quality, hospitals will get the results that patients expect and deserve.
Dennis R. Gerber, practice management and medical group development consultant; St. Augustine, Fla.
It is not surprising that doctor-owned hospitals are doing well. They have the perspective of total case view when they are dealing with their own patients. When you have detailed history over the years of a patient, tied together with the records of continuous care and direct costs of the front-line provider, you have an advantage. In most cases, the doctors have used that to the patient's advantage. The ridiculous idea of the new law banning doctor ownership of hospitals, while hospitals can buy medical groups, is plain stupid. Now that we are measuring results along with counting the money, it is obvious doctors with an established patient base know when that care needs to move from ambulatory to a "bed-admission."
Jessalyn S. Stone, RN; Auburn, Ala.
I read your article about physician-owned hospitals. All I can say after having worked in one, "may they rust in peace." As a nurse, I can tell you, things are run with the nurse as the scapegoat. If outcomes aren't what is expected or communication break-downs occur, it's the nurse's fault. They pay nurses well in one sense, but don't have good benefits. Little thought is given for patients or employees in the long run. The desired outcome is strictly short-term driven.
Readers also shared their thoughts on the story, Health Insurance Actuaries In the Hot Seat On 'Rate Shock' (Hancock, 4/18):
Steve Connors, district coordinator for Aflac of New York
The state and federal governments have known for years that the exchanges were coming. If there is a lack of trust of insurance company-paid actuaries, [then] actuaries should have been recruited and hired by the governments. The point is to get the rates right so that neither public nor private entities go insolvent.
Lena M. Conway; Naperville, Ill.
I am a group health insurance underwriter [and] here is my feedback. … First, next year's health plan will be more generous. Therefore, the premium ought to increase. … [Second], preventive care will go up. But, at the same time, will very possibly reduce medical cost by catching diseases early. So in the first two-to-three years, claims may increase as the uninsured become insured, but will level out after that. … [Also,] the mental health parity [law] from the Clinton administration will also be implemented next year. … Actuaries could "guestimate" a cost increase for the higher level of mental health benefit but they cannot predict human behavior. If most people still believe receiving mental health care is a stigma, then utilization may not increase as much as the actuaries thought. On the other hand, if utilization of mental health care increases, it is possible utilization of some medical costs may come down. … [The actuaries] must make some assumption about the possibility of lower utilization of overall medical costs due to better preventive care and mental health care in their premium pricing. If not, they will not be competitive and will not gain additional premiums for the current uninsured group to spread out their risk.