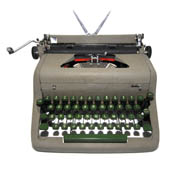 Letters to the Editor is a periodic KHN feature. We welcome all comments and will publish a selection. We will edit for space, and we require full names.
Among the stories that have drawn comments and responses are Jordan Rau's piece about hospital readmission rates, as well as Guy Gugliotta's article about Tennessee cuts to Medicaid. Here's a sampling:
The following comments were in response to Tennessee Cuts Medicaid Benefit Funding For Some Long-Term Care Patients (Gugliotta, 7/29):
Connie A. Taylor – care coordinator, Elder Law of East Tennessee, Knoxville
Your article raises excellent points both about the need to control long-term care costs and the concerns for those that cost containment will affect. What your article left out is that prior to July 1, 2012, many of those who chose to receive their service in the community did so in assisted-living facilities (ALF). Medicaid limited their benefit to approximately $1,100/month, making this choice far more affordable for Tennessee than the full cost of a nursing home (typically $5,000/month or higher). Unfortunately, this option is not available to those in the new "at risk" group. It makes no sense to exclude this choice since the total cost to the state would be less than the $15,000 cap for this group. Paradoxically, receiving services at an assisted-living facility is technically a choice for those who meet the new weighted score necessary for nursing home placement. But elderly Tennesseans debilitated enough to meet the scoring criteria for nursing home placement are far less likely to be functional enough to be adequately cared for in ALF. While nursing home owners and administrators may see themselves as the target of this change, their beds seem to stay full. The real shame is that many elderly Tennesseans have been effectively blocked from a care option that offers a much higher quality of life at a much lower cost.
Ann Cobo, Cattaraugus County, N.Y.
As a 20-year veteran in the healthcare system … I believe that nursing home care is vital for those who need it. I have seen folks put into long-term care just because they have no place else to go and/or they do not have the supervision of family to make sure their needs are met. … This new program sounds like a small fix for our out-of-control healthcare system. This being said, there are many other facets of this plan that need to be considered, especially [who will oversee] such a program — which will then throw into the mix a social worker to make certain all care is given. Who then absorbs this cost? If it comes out of the patient's annual [allotment] it would not leave much to pay for the hands-on cost of care.
The story Words Can Wound: How The Media Describe The Mentally Ill And Disabled (Groff, Wildman, 7/26) drew this comment:
Dick Hegner, Columbia, Md.
It seems that the authors of your article do not understand the difference between mental illness and mental retardation (generally referred to these days as developmental or cognitive disability). Mental illness typically results from an imbalance in brain chemistry, sometimes caused by a traumatic event. Developmental disabilities are caused by arrested cognitive development, often a congenital condition. … I am surprised that no one on your editorial staff caught and corrected this mistake in an otherwise well-intentioned article. Conflating the two diagnoses is in itself a form of unwarranted discrimination.
Regarding Nursing Schools Struggling To Find Professors (Hausman, 8/3):
Sharon Baker Witzel, New Jersey
I am a very well-educated, advanced practice nurse who would love to teach. I have tutored nursing students in the past. The problem is that I need to have a doctorate, and the master's degree I worked really hard for is not acceptable any more. I recently checked into a doctorate program with the cost being $60,000 to $70,000. How does one pay for that when [she is] a single mother and sole supporter? I make good money working as an APN, and could not stop working for school again. What makes someone with a doctorate a better teacher? How boring to be learning through a computer. You miss out on a seasoned practitioner's developed insight, intuition and case experience.
Janet Sgro, Connecticut
Years ago, before I went back to graduate school, I taught nursing for four years at a three-year diploma program. My master's degree was not in nursing but in Public Health and Healthcare Administration from Yale. I have worked over 20 years in managed care and believe I have a great deal to offer students. My issue is that if you do not have a master's in nursing you cannot teach. If they could find a way to change those standards, but not sacrifice education standards, the schools might find it easier to attract quality teachers and educators. Nursing needs to catch up to the reality of the marketplace and be creative in their practices.
In response to Hospitals' Readmissions Rates Not Budging (Rau, 7/19):
Susan DeVore, president and CEO of Premium Healthcare Alliance, Charlotte, N.C.
… Abundant evidence suggests that socioeconomic variables beyond the hospital's control … also drive increased readmissions. The problem is that none of these important factors are taken into account in the current government measure for readmission rates, making it a particularly blunt instrument that is often not a perfect reflection of the quality of care provided by a hospital….

A key change we can make is developing a readmission measure that appropriately accounts for socioeconomic factors and truly reflects the quality of hospital care. Medicare should follow the National Quality Forum's Readmissions Steering Committee's solution to stratify and adjust for socioeconomic factors that influence readmissions. Until the measure is modified, the current payment penalty needs to be adjusted to account for these factors to avoid unintended consequences.

Failure to do so not only unfairly penalizes hospitals for readmissions they likely have little influence in preventing, but also penalizes those safety net hospitals that provide a large volume of care to indigent or Medicare/Medicaid dual-eligible patients.