Negotiations to avert a breakdown in Maryland's unique system of regulating hospital prices have deteriorated into a stalemate between the state's largest insurer and the Maryland Hospital Association. CareFirst BlueCross BlueShield CEO Chet Burrell, speaking out for the first time about the talks, blames hospitals for their proposal to shift hundreds of millions in costs to CareFirst and other private insurers in an attempt to control rising Medicare spending.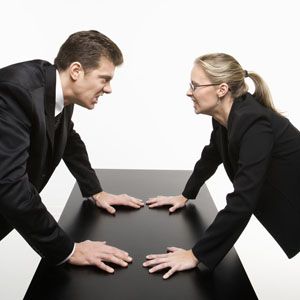 "Not only were we high cost already," said Burrell, referring to Maryland private-sector medical costs, "now you say, 'Let's shift costs to the private sector from the public sector and make it worse'? Is that what constitutes sound public policy? We have said cost shifting is not a path to go down."
Maryland is the only state that sets hospital prices for all payers, including the federal Medicare program for seniors and the disabled. It's allowed to do so only so long as Medicare costs per hospital admission rise no faster over time in Maryland than in the rest of the country. Because Maryland is close to breaking this speed limit for its Medicare "waiver," medical providers and federal and state policymakers have been talking all summer about a redesign.
The idea is for the Department of Health and Human Services to use its regulatory authority to change the rules. HHS officials have urged Maryland to think big, using its system to install new cost controls not just for all payers but for all providers, including physicians and drug vendors.
But the federal agency especially wants to rein in hospital Medicare spending. To address its concerns the hospital association has proposed giving Medicare and Medicaid sharp discounts while raising hospital rates for commercial insurers by 7 percent over three years — beyond normal health care inflation.
Once phased in, the plan would increase charges for companies such as CareFirst and their customers by about $350 million a year and boost their price for a typical hospital admission by $900.
Critics call the proposal a tax on consumers and employers that bails out hospitals from the obligation to control their own costs. Carmela Coyle, the hospital association's CEO, previously told Kaiser Health News that commercial insurers pay a far lower portion of hospital costs in Maryland than in the rest of the country, and that's it's time for them to share more of the burden. Absorbing big Medicare cuts without offsets from private payers would jeopardize hospitals' financial health and hinder them from implementing reforms in the 2010 health act, she said.
CareFirst's Burrell singled out hospitals as "the single biggest driver" of recent cost pressure. "They are responding in a sense appropriately to the incentives that they are given" to increase patient volume, he said. "This isn't malevolent. This isn't inefficient just to be inefficient. They are rationally responding to the incentives that they have. If any of us were in their place we would do the same. The question then becomes, can you change the incentives?"
The hospital association did not respond to a request for comment.
Participants in the negotiations, which involve CareFirst, HHS, Coyle, Maryland Health Secretary Dr. Joshua Sharfstein, Maryland Health Services Cost Review Commission Chairman John Colmers and MedChi, Maryland's medical society, had talked about striking a deal by mid-September. The prospects of a Romney White House, which might not be sympathetic to Maryland's regulation-heavy approach to addressing costs, had spurred everybody to eye a November deadline at the latest.
Even that may be elusive.
"There's effort being applied" to reach a compromise, Burrell said. "Maybe it's often darkest before the dawn. I don't want to convey that I think it's hopeless, but I wouldn't want to convey that there's been a huge amount of progress."