Medicare, Medicaid and the 2010 health law will continue to be hot topics this presidential campaign season. KHN has assembled this resource page to help track President Barack Obama's health policy record from his 2008 campaign positions to the enactment of the health law and his proposals to control federal health care spending.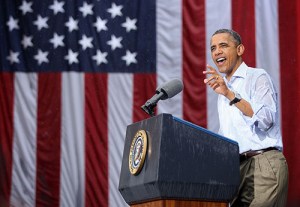 Photo by Alex Wong/Getty Images
Related From KHN
Obama on Medicare and Medicaid:
Apply a single blended matching rate to Medicaid and CHIP.
Phase down Medicaid provider tax threshold from 6 percent to a low of 3.5 percent in FY 2017 and beyond.
Give the IPAB authority to limit Medicare spending growth to GDP plus 0.5 percent, rather than GDP plus 1 percent.
Increase income-related premiums under Medicare Part B and Part D.
"But let me be absolutely clear: I will preserve these health care programs as a promise we make to each other in this society. I will not allow Medicare to become a voucher program that leaves seniors at the mercy of the insurance industry, with a shrinking benefit to pay for rising costs. I will not tell families with children who have disabilities that they have to fend for themselves. We will reform these programs, but we will not abandon the fundamental commitment this country has kept for generations." – Obama, speech, April 13, 2011
Obama on health reform philosophy:
A Sampling Of KHN Video Clips
Obama on the health care marketplaces: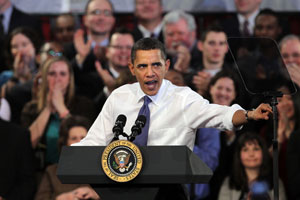 Obama on birth control, contraception and other women's health issues:
"We are moving forward. We're not going to roll back funding for Planned Parenthood … because I think women should have control over their health care choices just like everybody else does. We're not going backwards." – Obama, speech at a campaign event, July 27, 2012
Deep Reads:
For more detailed information about the law and its implementation so far, KHN's resource page Explaining Health Care's Hot Topics includes an array of issues addressed by the health law. Here are some of the highlights:
Sarah Barr, Matthew Fleming, David Schultz and Stephanie Stapleton contributed.