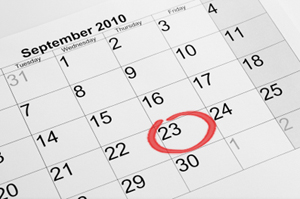 The national health reform that was signed into law six months ago contained an ambitious timetable for changing elements of the health care system. Some planned changes have already happened. But even more provisions took effect this week. Below is a collection of stories and resources to help you sort through the details.
---
---
---


New Health Law's Protections For Adult Children

Lisa Zamosky
The law requires that insurers, when they renew their plans, give parents the option of keeping adult children who are under 26 years old on their plans.
---

A Consumer's Guide To The Health Law, Six Months In
Mary Agnes Carey
The new health reform law could affect people who get their coverage at work, buy their own health insurance or are enrolled in Medicare.
---

Key Health Law Provisions Begin Sept. 23
Michelle Andrews
Some insurers have already altered their plans to reflect the law. But now, a number of provisions become mandatory for insurance plans, including a ban on lifetime benefit limits and the ability to keep adult children on parents' plans.
---

Health Overhaul Brings Ban On Lifetime Benefit Caps
Julie Rovner
Among the new provisions of the health law that is a ban on something most people don't even know they have – a lifetime limit on benefits covered by their health insurance.
---

Retroactive Cancellation Now Banned
Julie Rovner
Among the provisions of the new law is a ban on the industry practice of revoking an insurance policy retroactively-after a policy holder has racked up hefty medical bills. But consumer advocates worry the practice could continue.
---
Additional Resources
— America's Health Insurance Plans: Immediate Market Reforms Under Federal Health Care Bill (.pdf)
— Center For Health Transformation (Newt Gingrich): Implementation Timeline
— The Commonwealth Fund: Health Reform Resource Center 
— Consumers Union: Health Reform, The First Six Months (.pdf)
— Department of Health and Human Services: Consumer information website, healthcare.gov
— Kaiser Family Foundation: Health Reform Source
— Kaiser Family Foundation: Implementation Timeline