One in eight small businesses told the National Federation of Independent Business that since the health law passed in 2010, their health insurer had either terminated their plan or notified them it is going to be eliminated.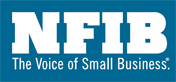 The NFIB said it couldn't say for certain that small businesses were losing their insurance because of the health law, but the organization is "pretty sure" that costs related to the health law were the cause, said Denny Dennis, a senior fellow at the NFIB and author of the report released today.
Dennis said the NFIB was "not aware of any data that suggested" insurers had dropped coverage of small businesses in such large numbers in years before the passage of the health law. For this reason, they felt confident the health law was the cause, he said. The NIFB opposed passage of the final health reform law over concern about its costs, though it had initially supported the legislative effort toward health reform. It also is a plaintiff in the Florida vs. HHS lawsuit that seeks to overturn the law.
The NFIB developed today's report from a survey of 750 small employers with 50 or fewer employees conducted by polling firm Mason-Dixon during April and May 2011.
As part of the health law, businesses employing 25 people or fewer are eligible for a tax credit to help them offset the costs of insurance. The NFIB said it doesn't know just how many small businesses have applied for the small business tax credit, but it estimates that 245,000 businesses are eligible for a full tax credit and 1.165 million are eligible for a partial credit.
The White House said in 2010 that it estimated 4 million businesses would be eligible for the tax credit.