Got alarm fatigue?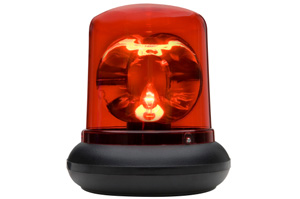 Some doctors and nurses do, according to The Joint Commission, a nonprofit hospital accrediting organization.
In their latest Sentinel Event Alert, issued April 8, the commission highlighted the dangers that result when doctors and other health professionals develop "alarm fatigue" or become desensitized and immune to alarm sounds set off by medical devices used for monitoring and treating patients.
According to the commission, between 85 percent and 99 percent of alarm signals do not require clinical intervention. As a consequence, hospital workers may respond by turning the alarms off, reducing their volume or even changing their settings to a level deemed unsafe for patients. Thus, those suffering from alarm fatigue may potentially ignore real emergencies — a circumstance that could have very real implications for patients.
"It's a problem that's been identified for a while. And as many problems that exist in health care, it's a problem that's complicated, multifactorial and there is no one solution for it," said Dr. Ana McKee, The Joint Commission's executive vice president and chief medical officer.
According to the Joint Commission's sentinel event database, there were reports of 80 deaths and 13 cases in which patients were permanently injured between January 2009 and June 2012 due to alarm-related incidents. Ninety-four percent of these cases occurred in hospitals — mostly in areas like emergency departments and intensive care units. Falls, delays in treatment, ventilator use and medication errors were traced back to alarm system issues, the commission reported.
McKee adds, however, that the commission's data may only represent a small portion of all actual alarm-system events. A search of the Food and Drug Administration's Manufacturer and User Facility Device Experience database, for instance, noted more than 560 alarm-related deaths during a similar period of time from 2005 to 2008.
"Reporting is inconsistent for any event. A lot of things go unrecognized, unnoticed or sometimes there's a lack of a culture of safety so people don't want to report it," she said during an interview. According to McKee, there is no database currently collecting data on accidents related to these alarms. "For those reasons, we can't be very specific about how big of a problem it is," she added.
According to Nancy Foster, vice president of quality and patient safety policy at the American Hospital Association, some hospitals have already begun focusing on alarms in intensive care units and other areas where there is a high density of equipment and critically ill patients.  "Improving our management of alarms and our effective use of alarms to really alert the staff to a critical problem is a great step forward for patient safety," Foster said. She added that manufacturers can also be a part of the solution by making their devices' alarms and sounds easier to distinguish from other alarms.
"Alarm devices are pretty much everywhere in health care" and the idea "that there's a problem with an alarm device often goes unrecognized," McKee said.
The Commission issued the alert, she said, to raise awareness of the issue among hospital leaders with a hope that they will develop new systems to better manage these alarms.