Higher U.S. spending for cancer care pays off in almost two years of additional life for American cancer patients on average compared to their European counterparts — a value that offsets the higher costs –according to a study in the April issue of the journal Health Affairs.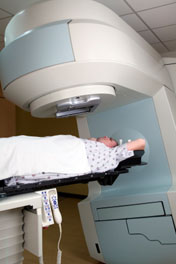 While previous studies have suggested U.S. cancer patients have better survival prospects than their European counterparts, the researchers wanted to examine whether those prospects justify higher U.S. costs. To do so, they translated the longer lives of U.S. patients into dollar amounts using a conservative estimate of the value of a human life year — in the context of the tradeoffs people are willing to make to reduce their risk of death — and compared those amounts to U.S. spending on cancer care.  The method does not take into account quality of life or individuals' earnings.
"We found that the value of the survival gains greatly outweighed the costs, which suggests that the costs of cancer care were indeed 'worth it,'" the researchers wrote in the study. They cautioned the findings do not prove that all treatments are cost-effective or a that a causal link exists between spending on cancer care and survival gains.
The study found that the longer lives of U.S. patients were worth an average value of $61,000 per individual, or $598 billion total, in constant dollars, for those diagnosed between 1983 and 1999 — more than the additional amount the U.S. spent on treatment compared to other countries.
Michael Eber, a senior analyst at Precision Health Economics, a health care consulting company, and a co-author of the study, said that the findings point to the need for further research into what drives the survival differences between U.S. and European patients.
"It calls for a closer look at the value of individual treatments and interventions," he said.

For the study, the researchers looked at the survival outcomes for U.S. patients compared with those from 10 European countries and found that for most cancer types, U.S. patients lived longer.  Specifically, from 1995 to 1999, U.S. patients lived an average of 11.1 years after diagnosis, while European patients lived 9.3 years. The researchers used those numbers as a baseline and based their findings on how survival gains improved in each country over time.
They also found that from 1983 through 1999, U.S. spending increased from $47,000 to $70,000 per cancer case, while in the 10 European countries, spending on cancer care increased from $38,000 to $44,000 per case. The additional U.S. spending during that time period on the kinds of cancer the researchers examined totaled $158 billion.