The Department of Veterans Affairs, trying to cope with a surge in psychological needs of veterans, has vowed to hire 1,600 additional mental health care professionals by the end of June, but some experts say the pool of qualified candidates is too small and the federal effort could jeopardize already-understaffed community health organizations.
The VA told a Senate committee in late March that it had hired 1,089 additional staff with four months remaining until the deadline, and Michael Culpepper, the VA's chief officer for workforce management, said in an interview the agency "feels optimistic about meeting our goals."
But several experts expressed misgivings about the overall effect of the VA initiative on the delivery of mental health care, not only to veterans but also to the public at large. Mental health consultant Charles Curie, former administrator of the Substance Abuse and Mental Health Services Administration, suggested the VA was playing a "zero-sum game"—recruiting experienced caregivers from community-based organizations that will find it difficult to replace them.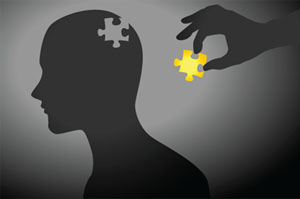 "You might end up just shifting them around," Curie said. "There could be unintended consequences—more staff for the VA but less for everyone else."
M. David Rudd, scientific director at the National Center for Veterans Studies at the University of Utah, added the VA initiative will do little to address the nation's endemic scarcity of mental health providers. "Being a clinician in the mental health field is not a very lucrative profession," Rudd said. "Often the cost of education has driven people into other fields where they are better able to pay off their loans."
The VA's need for better mental health care is well-documented. Since 2005 the number of veterans receiving specialized treatment for depression, post-traumatic stress disorder, substance abuse and other behavioral conditions has risen steadily from 927,052 to 1.3 million in 2012. Twenty-two veterans commit suicide every day.
VA officials have been under intense pressure to improve services for veterans and the White House promised Friday to increase funding for veterans' mental health services by 7.2 percent to $7 billion in the fiscal year starting in October. Funding for the increased mental health professionals, however, had already been approved. President Barack Obama on Aug. 31, 2012, signed an executive order to improve mental health services for veterans stressed by "long deployments and intense combat conditions" dating back to the middle of the 20th century and culminating in 10 years of war in Afghanistan and Iraq. The order endorsed the VA's efforts to increase its staff by 1,600 mental health professionals by June 30, 2013. When the recruitment drive began one year ago the VA had a staff of more than 18,000 mental health professionals.
VA spokesman Josh Taylor said Friday that the department would consider hiring even more professionals if needed. "The secretary has said that if it is determined that more are needed, more will be added," Taylor said.
Clinical psychologist Mary Schohn, the VA's director of mental health operations, said the VA trains more than 6,400 providers every year in many occupations, including psychiatrists, psychologists, social workers, nurses, nurse practitioners and pharmacists. Still, she acknowledged, "we needed an aggressive campaign," to expand the staff so significantly in such a short time.
Culpepper said the VA has organized publicity campaigns in each of the agency's 21 geographic subdivisions, using posters, blast e-mails, public service announcements and television commercials to encourage recruits to visit the website vacareers.va.gov and fill out an application. Many professional associations are posting VA notices on their websites, he added.
It is not difficult for the VA to get the attention of potential mental health providers. According to Heather Kelly, senior legislative officer for veterans' affairs at the American Psychological Association, the VA is the biggest employer of psychologists in the country. And for a mental health professional, the VA generally offers unmatched pay, benefits, working conditions and travel and research opportunities.
"We can't compete," said Jerry Mayo, executive director of Pine Belt Mental Healthcare Resources, a community mental health organization in Hattiesburg, Miss. "We''e lost our last five licensed psychologists to the VA." Mayo said Pine Belt also has a shortage of psychiatrists, but has compensated by hiring foreign doctors who work on special visas for a prescribed period of time. Whenever possible, he added, he tries to hire local staff who are likely to stay in the area.
The VA faces similar staffing difficulties in more rural areas of the country, and would like to correct this deficiency in its recruitment drive, but its competition with local mental health centers is usually "not helpful," Mayo said, because "it seldom brings new people into the state." It simply means that workers leave community mental health centers for a better economic deal at the VA.
One solution to the scarcity of available mental health care staff might be for the VA to partner with community mental health centers: "In rural areas particularly, the VA may only need a tenth of a person," Schohn said. "Can somebody move there so we can share a health care professional?"
This is an idea "that would make perfect sense," said Linda Rosenberg, the president and chief executive officer of the National Council for Community Behavioral Healthcare, representing 2,000 community mental health organizations. But "the VA seems unwilling or uninterested in doing that. They're not very good collaborators."
While this seems to be the case in Mississippi, some community mental health providers tell a different story. "I would find it hard to say anything bad about our local VA," said Randy Tate, chief executive officer of NorthCare, in Oklahoma City. NorthCare partners with the VA on a veterans' treatment program and hopes to join the agency on other projects.
Still, while veterans' mental health care seems ripe for symbiosis between the VA and community organizations, John Van Camp, president of Southwest Solutions in Detroit, said Obama's executive order, which will strip 1,600 licensed and near-licensed personnel from a scarce national talent pool, is not conducive to cooperation.
"We're a half-mile from the VA and we have a phenomenal relationship," Van Camp said. "But what I don't understand is the single-mindedness that says all veterans have to be treated in the VA system."
While some veterans want to be with other veterans, "others want to be treated in the neighborhood—there is no 'one size-fits-all,'" he said. The executive order "could be a great opportunity for a public-private partnership, but it is not a collaborative approach."
Washington Post staff writer Steve Vogel contributed to this article.