As the nation prepares to roll out the next phase of Obamacare, the second biggest medical insurer said Wednesday that it expects to lose members in health insurance plans sponsored by smaller employers.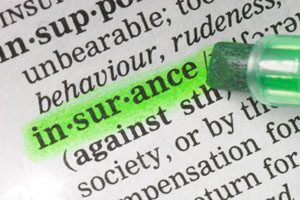 At the same time, WellPoint expects membership gains in self-insured employer plans and in the kind of individual plans that will be sold in subsidized exchanges starting Oct. 1.
"I would not call it an academic assumption at this point," WellPoint chief financial officer Wayne DeVeydt said on a conference call with stock analysts. "We continue to see small group attrition accelerate even more as we get to the back half of the second quarter. And we expect that to continue."
The lost customers aren't just signing up with WellPoint rivals, according to DeVeydt. "Some of it is going into the uninsured ranks," he said.
The Obama administration recently postponed enforcement of a requirement that employers with 50 employees or more offer health coverage next year or face fines. But the delay in the "employer mandate" wasn't the reason WellPoint gave for losing small-group members. Nor did executives respond directly to analyst's questions about whether small employers are "dumping" workers into the subsidized individual market.
Rather, small employers have hesitated to buy coverage for next year because of uncertainties surrounding the online exchanges offering individual and small-group plans, the company said.
"What we are seeing is that more of the small group employers today still can't make a decision on choices yet because those choices are not readily available in the market until the exchanges are fully up and running," DeVeydt said.
Some smaller companies are shifting to self-insurance for health benefits to avoid taxes and benefit requirements associated with the Affordable Care Act. WellPoint said it's seeing better-than-expected growth in selling claims processing to self-insured employers.
The insurer expects to make up some of the lost small-group business in plans sold to individuals through the exchanges, also known as marketplaces.
"Our current expectation is that fully insured, employer-based coverage will likely see membership declines in '14, with growth skewed to individual coverage offered through the exchanges," WellPoint CEO Joseph Swedish told analysts.